A carbon black manufacturing plant in Phenix City is shutting down Saturday. Continental Carbon will close its doors, eliminating 120 jobs.
Carbon black is a material used in strengthening tires. It can also be found in items such as plastics, ink and coating applications.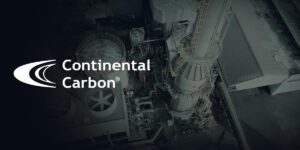 The Alabama Department of Environmental Management ordered the plant's closure after years of not making mandated upgrades. A 2007 lawsuit against the company forced it to pay $19.5 million in damages because of emissions from the plant.
A statement from Phenix City said, "Russia's invasion of Ukraine has transformed the landscape of the carbon black market. Russia has been the world's third largest producer of carbon black … This has created a massive market deficit. Because of this, Continental Carbon's leadership now sees an opportunity to continue their journey with the EPA and their pursuit to meet these additional standards."
Columbus, Ga., Mayor Skip Henderson had mixed feelings due to the loss of jobs. However, he said the carbon black plant had not only affected Phenix City, but his city, as well.
The soot from the plant had fallen on Columbus houses across the river, creating a health hazard and a nuisance.
"Nobody should have to live like that when you consider you are breathing that in, as well as seeing it end up on your patio," he said.
Austen Shipley is a staff writer for Yellowhammer News.
Don't miss out!  Subscribe today to have Alabama's leading headlines delivered to your inbox.