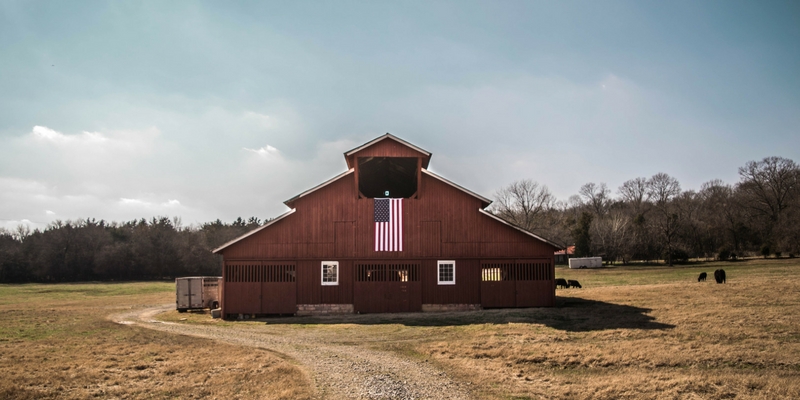 A state senator in Alabama hopes the third time is the charm in his effort to spur rural broadband development by creating tax incentives for providers.
Sen. Clay Scofield, R-Guntersville, told Yellowhammer News he plans to file legislation on Thursday that has the same three-pronged approach he's tried in the past.
The legislation would exempt broadband telecommunications network facilities from taxation for 10 years, exempt equipment and materials used by those facilities from the state's sales and use tax, and would offer an income tax credit equal to 10 percent of the investment in those facilities.
Tax credits would be capped at $20 million per company – but a credit that large would require an investment of $200 million in rural Alabama.
Scofield introduced similar bills too late in the 2016 session to get any traction and his legislation passed the Senate before becoming stuck in the House in 2017. But he's optimistic this year could be different, given the increased focus on broadband investment.
"Trump's talking about it," Scofield said. "Gov. Ivey included it in her State of the State address."
Ivey, a native of Camden in rural Wilcox County, said in her speech Tuesday night that many rural communities in Alabama lack sufficient broadband access.
"Adequate broadband enhances educational opportunities, increases economic development prospects and develops critical communication systems," she said. "I strongly support legislation to encourage new broadband investments, and I ask the Legislature to join me in assessing our state's broadband needs, to ensure resources are placed where they are most needed."
Scofield notes that rural broadband is lacking because the return on investment isn't there for providers who must build costly infrastructure to serve sparsely populated regions. While providers such as AT&T are investing in new technologies such as fixed wireless, which beam internet signals from cell towers to nearby homes, those speeds are only a slight step up from DSL.
Some lawmakers are pressing for government to step into the fray, such as Sen. Tom Whatley (R-Auburn), who has introduced bills to allow the expansion of government-owned networks – such as the broadband system of Opelika Power Services located in his district.
But Scofield takes a more limited government approach, noting that the private sector has both the expertise and the economies of scale to do the job more efficiently.
While tax incentives have sometimes taken a beating as corporate giveaways, Scofield points out that his legislation is trying to spur development that doesn't – and probably wouldn't – exist without the laws he's trying to create.
"Obviously, we're not losing anything because nothing is there now," he said.
The 2018 incarnation of his legislation will include a sunset provision after five years, and put the administration of the credits under the Alabama Department of Economic and Community Affairs. Scofield said that since any federal broadband infrastructure funds that might be allocated by Congress in 2018 would likely go to ADECA, it makes sense to have that department oversee this program, too.
Scofield's legislation would also create a legislative oversight committee that will ensure the incentives are effective.
"I don't know any other incentive that has a legislative oversight committee," he said. "So essentially there's accountability built into the legislation."
Johnny Kampis is a contributing writer for Yellowhammer News and has been published in such outlets as the New York Times, Time, Fox News and Daily Caller over the course of his nearly 20 years in journalism. He is the author of the upcoming book "Vegas or Bust: A Family Man Takes on the Poker Pros"  detailing his adventures at the World Series of Poker.