Birmingham's Hot and Hot Fish Club named one of the best restaurants in the South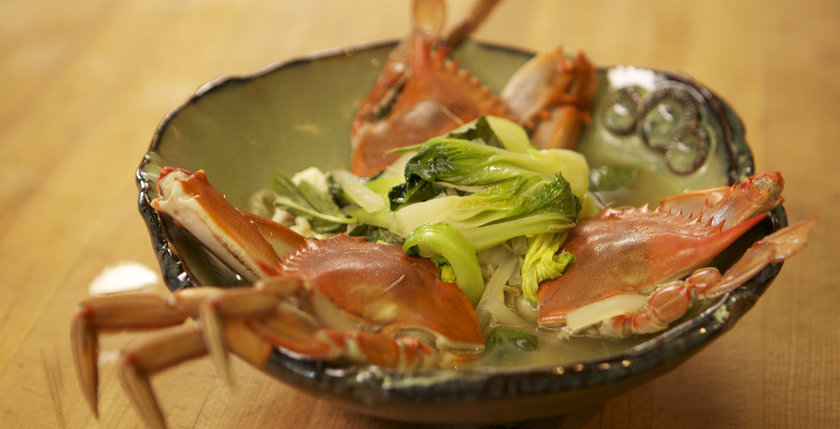 BIRMINGHAM, Ala. — Food and travel website Thrillist, which is known for
its rankings of everything from cocktails to affordable exotic destinations, has named Birmingham's Hot and Hot Fish Club one of the 13 best restaurants in the South.
Hot and Hot Fish Club is the only Alabama restaurant that made the ranking.
The list's author, Liz Childers, praises James Beard award-winning restauranteur and Hot and Hot's co-owner and chef Christ Hastings for his focus on farm-to-table menus and fresh, local fare.
[Hastings] was doing that whole farm-to-table thing since he and his wife opened the spot, so the plates depend entirely on which fish is swimming through the Gulf and what's sprouting in the Alabama fields, but, if it's in season, get the namesake Hot and Hot Tomato Salad, a well-balanced mix of heirloom tomatoes, fried okra, and bacon plopped atop corn and field peas stewed with — what else? — a ham hock.
Named for the exclusive early 19th century era gentlemen's club of which Hastings's great-great-great-grandfather was a member, Hot and Hot Fish Club "takes a modern approach to blending French, Southern, and California-styles of cooking, set against the backdrop of downtown Birmingham," according to the restaurant's website.
In addition to winning the James Beard Award for "Best Chef in the South" in 2012, Hastings has also garnered national attention for beating Chef Bobby Flay in an Iron Chef competition.
---
Like this article? Hate it? Follow me and let me know how you feel on Twitter!

— Elizabeth BeShears (@LizEBeesh) January 21, 2015