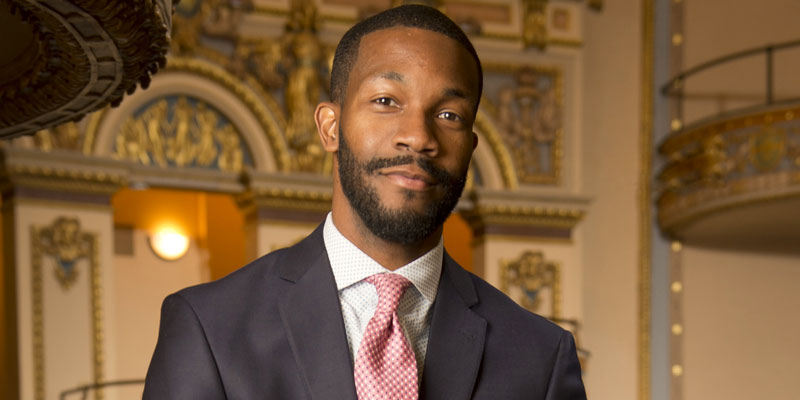 Randall Woodfin defeated incumbent William Bell Tuesday night in a historic mayoral election for the city of Birmingham.
Woodfin received 58 percent of the vote to Bell's 41, defeating the incumbent by an incredible margin of 17 points. The 36-year-old assistant city attorney will be the youngest mayor of Birmingham since David Fox took office in 1893.
"Our city, our 23 communities, our 99 neighborhoods, you all have spoken very clearly ― we deserve better," Woodfin said to begin his victory speech Tuesday night. Bell conceded the race around 10 p.m.
"Woodfin won because he got out the younger vote. He pounded the pavement and knocked on doors," Vince Gawronski, a political science professor at Birmingham-Southern College, told The Huffington Post. "With Woodfin winning, he proved that Birmingham is a much more forward and cosmopolitan place."
Upon taking office, Woodfin has promised to immediately reduce the size of the mayoral staff and redirect resources to the police and public works departments. Ultimately, the progressive candidate was able to take advantage of a largely negative sentiment toward Bell's administration.
At a speech given to his supporters Tuesday night, Bell said, "The people spoke. At the end of the day, the people choose the type of leadership that they feel is in their best interest, and obviously, they felt that my opponent had a stronger message … and that's just the way it goes."
Bell had served as mayor since 2010. According to his office, Woodfin will take over on November 28.
Don't miss out!  Subscribe today to have Alabama's leading headlines delivered to your inbox.