As the temperatures drop and leaves change color, this time of year signals the start of a  sacred tradition for many families who are passionate about the outdoors: Deer season. 
Approximately 11 million Americans purchase a hunting license and stock up on the gear,  firearms, ammunition and apparel they need to make the short season feel like a lifetime.  
Between that many hunters and the 30 million deer across the country, the sense of opportunity grows on both casual and professional gamesmen all throughout the year. That excitement amounts to an annual spend of more than $15 billion on deer hunting alone – every season. 
For most, it's a call to return to the land. For many, it's a tradition passed down from generation  to generation: A season of patience and pursuit that can be enjoyed by the youngest and most  seasoned gamesmen alike. 
Founded by Jackie Bushman in 1986, Buckmasters, the United States' most popular publication of its kind, ushers in the hunting season well before the first shot is fired. 
After 36 years in print and business, it's nearly certain that you've seen the Buckmasters brand. 
Whether it's a copy of Buckmasters Whitetail Magazine, an episode of the longest-running hunting show on television, the logo emblazoned across trade shows and competitions, or even videos in your newsfeed from one of their social channels – Buckmasters is omnipresent. 
"Everyone knows the Buckmasters name, but not everyone realizes Buckmasters is the TV show that started it all," said Kenneth Piper, editor of Buckmasters and Rack magazines. 
"That show was the inspiration for two cable networks devoted to hunting content and it laid the groundwork for all of today's TV hunting celebrities and social media influencers. Creating a team of influencers working together under the Buckmasters umbrella is just another example of Jackie's forward thinking."
After quickly becoming the leading deer hunting magazine in America and branching out with  RACK Magazine, they pioneered the brand beyond print with "Buckmasters" on TNN, the first deer hunting show of its kind, which still airs today on the Outdoor Channel, turning Jackie Bushman's vision into a renowned institution. 
Jeff Foxworthy, a longtime friend of Buckmasters told Yellowhammer News, "I wholeheartedly support the outdoor lifestyle and have cherished a long-standing friendship with Jackie Bushman and the  Buckmasters family. Their contributions to the world of hunting, fishing and conservation have touched the hearts of those who share our passion for these pursuits." 
Achieving such a high level of reliability in connecting subscribers with the world they aspire to be part of – in the case of Buckmasters, the great outdoors – is a rare accomplishment. 
As media and technology have evolved, Buckmasters too has adapted to meet their audience where they are. 
Just like the ever-changing world of hunting and the tools that enable it, Buckmasters continues to introduce fresh ideas season after season. 
Their most recent innovation takes the form of the Buckmasters On the Road Influencer Network. At the forefront is Alyssa Hall, also known as Aly from Alabama across her various social media platforms. 
She shares her outdoor escapades with a vast social media following, particularly on TikTok. Aly leads the Buckmasters influencer network, representing one of their most recent innovations in setting trends rather than simply following them. In the first year of this program, Buckmasters has enlisted a team of 18 highly regarded and authentic influencers, with their collective reach exceeding 5.4 million people. 
This expansive reach is especially valuable for their brand partners, as companies collaborate with these influencers to craft custom content that resonates with and engages their target audience. Buckmasters is increasingly becoming a one-stop-shop for these partnerships.
"Joining the Buckmasters team is a significant and exciting opportunity for my family and me. Several years ago, thanks to the patience of my husband, I had the opportunity to explore the outdoor lifestyle. Through that I have gained insight into cherished family traditions, conservation principles, camaraderie, and the role of providing for loved ones… I have been  addicted ever since. Spending time outdoors, creating enduring memories with family and friends, is undeniably beneficial to our well-being. It's an honor to promote and advocate  for this lifestyle, not only on my personal platforms, but also alongside the esteemed Buckmasters community." Alyssa shares. 
In addition to their growing influencer network, Buckmasters boasts a thriving social community of nearly 600,000 subscribers. Their impact extends far and wide, having reached over 60 million consumers through social media engagement over the past ten months. This impressive social presence is a testament to Buckmasters' enduring dedication to fostering connections with their audience and influencing the outdoor community positively. 
Credit for this achievement goes to Buckmasters' Digital Marketing Manager, Cody Hall, whose strategic approach has played a pivotal role in elevating Buckmasters' presence in the digital realm. 
"Since becoming a part of the Buckmasters family, it has been an honor to observe the immense enthusiasm and wide reach of our social audience. Our dedicated community  consistently tag us in their photos and videos, showcasing their outdoor adventures, all  inspired by our content. Our online community is now approaching 600,000 subscribers, and we maintain a strong connection with our audience across all our platforms. It's incredibly fulfilling to witness how our content unites people daily, fostering a sense of togetherness and shared passion." Cody expressed.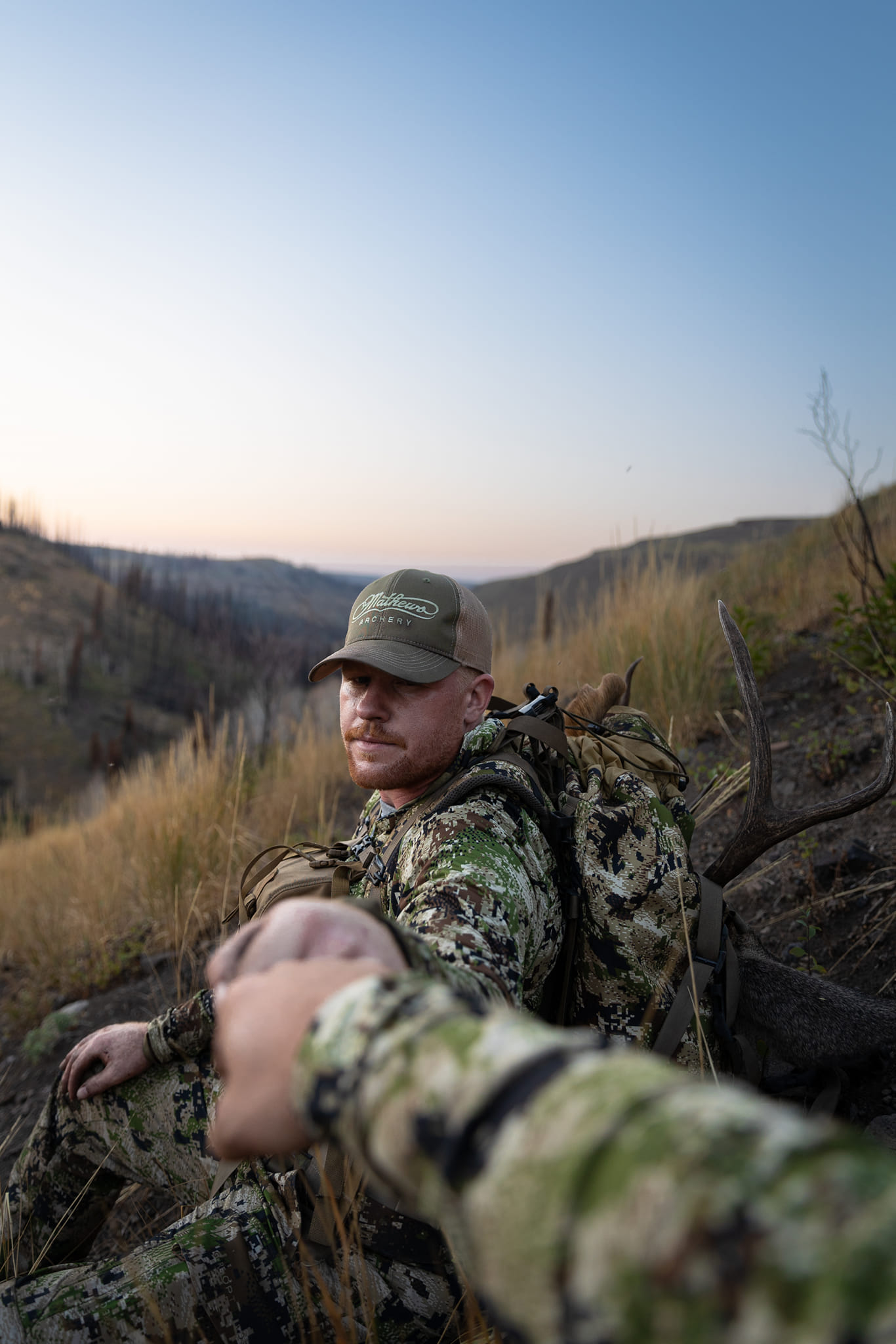 Buckmasters places a high value on their digital community, and they're dedicated to sending out newsletters that truly matter to their subscribers. Thanks to the diligent efforts of Greg Godwin and Heather Bass, this commitment has not only solidified their bond with their community but also elevated their engagement, fostering genuine appreciation. 
"We've paid close attention and gained valuable insights from our community over the years. We understand their preferences for the timing, type, and delivery method of content… And that's precisely what we deliver." Greg says. 
Over the last 36 years, the commitment to cultivating partnerships has been a constant – and it now finds expert guidance in the capable hands of Julia McNair – who's entrusted as the brand's Sponsor Coordinator. Julia works with the advertising team of Collin Mann, Senior Advertising Rep and Scott Maloch, Advertising Director.
This commitment to partnership and the willingness to take strategic risks for audience expansion are deeply ingrained into Buckmasters' DNA. 
While social media has significantly enhanced Buckmasters' ability to connect with diverse  demographics, they remain intimately acquainted with the core audience they've diligently  cultivated for nearly four decades. Their profound understanding encompasses the intricacies of what, where, and how they hunt, along with the frequency of these outdoor pursuits.
All told, Buckmasters' audience is not exclusively defined by a shared interest in deer hunting. The appeal taps into a profound, instinctual connection for many.
"Buckmasters has always been a pioneer in the hunting industry. Our team works hard to develop new opportunities and ways to provide premium whitetail content for our consumers and multimedia opportunities for partners and advertisers," Scott Maloch, Senior Advertising Sales Rep said. "Our goal is to keep it real by expanding into many of your outdoor passions. Now in a world that's segmented more than ever, we are working hard to pull everyone together. 
"If you're an outdoor enthusiast, Buckmasters will have something for you in 2024. Times have changed. We have too. Come join us On The Road."
Don't miss out!  Subscribe today to have Alabama's leading headlines delivered to your inbox.