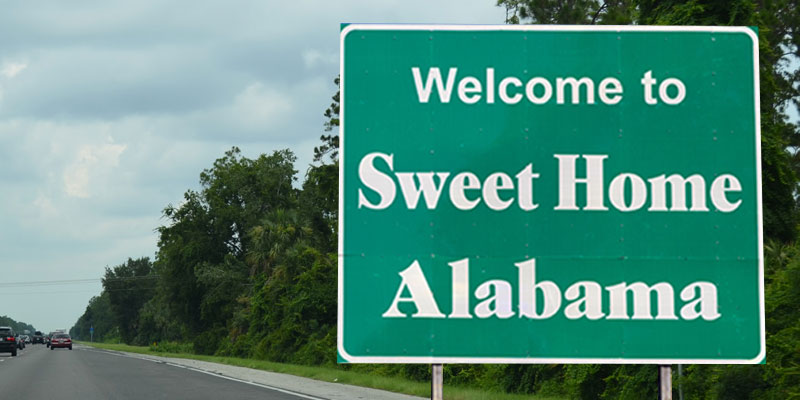 The United Auto Workers have recently petitioned for an election to unionize the Nissan plant in neighboring Mississippi, and Alabama is likely next their list. According to Nissan and UAW officials, the vote is scheduled for August 3 and 4. This move is significant because the overarching strategy of labor unions is to gain a foothold in one Southeastern auto plant. If they're able to do so, it's far more likely that the dominoes will fall, allowing them to expand their reach to other automakers in the southeast, including those here in Alabama—Mercedes, Hyundai, Honda, and Toyota.
Alabama's Governor, Kay Ivey, does not want that to happen. As she told Yellowhammer today,
Businesses and employees have a mutually-beneficial relationship. That's why I'm working to ensure our businesses thrive, our people succeed, and the economy grows.

As a right-to-work state, we are putting all workers on an even playing field. This gives companies confidence they can hire the best available workers regardless of affiliation.

Our common-sense approach has enabled Alabama to become a leader in both the automobile and aerospace industries and hopefully the biotech and computer science industries in the future.
Alabama business leaders concur. "We don't need unions in Alabama, and they are not welcome. Alabama is among the least unionized states in the country, and that is a powerful economic development tool. Being a right to work state is a badge of honor. Alabama workers and employers value loyalty, and they take tremendous pride in the quality of their work and have a strong work ethic," said William Canary, President & CEO of the Business Council of Alabama.
The hastily scheduled vote over in Mississippi is likely the result of the National Labor Relations Board's (NLRB) "ambush election rules" that took effect in April of 2015, under the Obama administration. Under the old rules, votes were held 42 days after a petition was filed. The new "ambush" rules shortened the time between petition and vote to 24 days. This allows unions to spend months building momentum for their position before filing a petition, while those who may oppose it only have 24 days to organize their voters in response.
The so-called ambush votes are only one of the NRLB rule changes under Obama that heavily tipped the scales in favor of the labor unions. Others include:
• Expanding the scope of employment to allow collective bargaining negotiations to be held with workers that were originally hired as contract workers, and holding employers liable for any labor violations committed against them
• Allowing temp workers hired by a third party to be grouped into the same union agreements as company employees
• Requiring employers to publicly disclose agreements with their consultants that have long been exempt from the Labor-Management Reporting and Disclosure Act
• Dictating how employers develop their employee handbooks as a way to regulate rules and policies that employers develop for their workers
In addition to these rule changes, the General Counsel for the NLRB under Obama published a memorandum informing union officials that they may accept electronic signatures as proof of interest required to file a unionization petition. Right-to-work advocates cite this as another biased move that makes it easier for labor unions to gain control in the country's 28 right-to-work states.
Nevertheless, the path for unions has not been an easy one south of the Mason Dixon Line. Failed attempts at unionizing autoworkers include a botched campaign at Volkswagen AG in Chattanooga, Tennessee. This failure led the UAW to abandon its campaign at the Mercedes-Benz plant in Vance, Alabama.
Alabama, Mississippi, South Carolina, and Tennessee all have a robust auto manufacturing industry, and many cite their strong right-to-work laws as the driving force behind its thriving presence in the region. In each of these states, high-wage, high-skilled workers benefit from the presence of these foreign automakers. In South Carolina, many BMW factory workers qualify for a low-cost lease of a new BMW as an additional perk to their high-wage job in a safe, positive, and professional work environment.
Touting Mississippi's similar economic expansion, Governor Phil Bryant said: "As a right to work state, we have assured workers the freedom from intimidation and interference in their desire to seek economic security by helping them establish not just a job, but a career."
Despite the tangible economic benefits seen across the Southland, the unions continue to push. Recently, Vermont Senator Bernie Sanders, actor Danny Glover, and the NAACP have thrown their support behind the UAW campaign in Mississippi. They claim the unions will improve the quality of life for African Americans. This race-focused tactic is new, as union attempts based solely on poor work conditions and low pay have failed to gain traction in the New South, where modernized automobile plants offer highly-coveted jobs to everyone in the community, black and white alike.
Another reason this Mississippi vote is so critical is that if unions do you gain a foothold, the automakers will be less likely to expand operations at their existing U.S. locations. They know that the unionization of their facilities will impede productivity and profitability, making them more likely to move new product lines to other countries, just as Ford recently moved to China. Conversely, the absence of unions provides a strong incentive for the automakers to add new lines to existing plants, and build new plants in Alabama.
Canary agrees, stating: "Over the last two decades, many businesses that were located in heavily unionized states have moved their operations here, choosing to locate their facilities in the right-to-work Alabama due to the ability to compete in the global market place."
Noting UAW's obstinance and the NLRB rule changes that have made their efforts easier, many are closely monitoring the UAW's attempts to unionize the Nissan plant in Mississippi. While the Tennessee loss temporarily slowed their momentum, the UAW has regrouped, and they seem determined to capture the South. Many speculate that a victory in Mississippi could be just the spark they need to set up shop in Alabama.
---
About the authors: Chris Simmons is a graduate of the University of Alabama and a law student at Samford University's Cumberland School of Law. Larry Huff is Yellowhammer's Executive Editor, and you can follow him on Twitter @LHYellowhammer
Don't miss out!  Subscribe today to have Alabama's leading headlines delivered to your inbox.