Bentley officially orders all Alabama National Guardsmen, recruiting centers, to be armed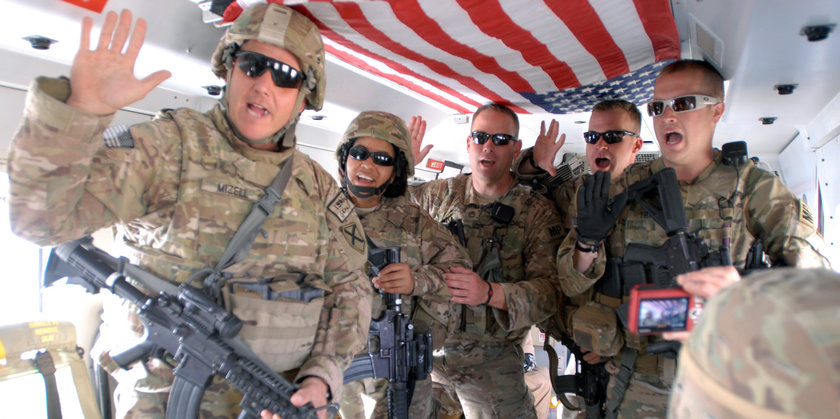 MONTGOMERY, Ala. — In the wake of the Chattanooga shooting, in which four Marines and one Navy sailor were killed by a radical Islamist, Alabama Governor Robert Bentley announced Monday he has ordered all Alabama National Guardsmen to be armed during active duty, as well as those at the state's four National Guard recruiting centers.
One of the most crushing images in the aftermath of the shootings showed the bullet-riddled glass front door of a Marine recruitment center with a "No Gun Zone" sign prominently displayed. The massacre has brought to the forefront the policy of not allowing members of the armed services to carry weapons while on duty in the United States.
The governor made the announcement via a series of tweets Monday afternoon, making clear that the details of the policy change will remain classified.
I have ordered the Alabama National Guard to be armed & protected. I met with Maj. Gen. Perry Smith and approved additional details today.

— Gov. Robert Bentley (@GovernorBentley) July 27, 2015
My directive includes arming guardsmen involved in state active duty as well as the four National Guard recruiting locations.

— Gov. Robert Bentley (@GovernorBentley) July 27, 2015
Specific details of this plan are classified and no further information will be provided.

— Gov. Robert Bentley (@GovernorBentley) July 27, 2015
Alabama State Senator Bill Holtzclaw, a retired Marine, made a similar suggestion shortly after the attack.
"I believe that, nationwide, we've created these gun-free zones and cowards that want to be a martyr for their cause are attracted to them because they know that they're going to be more successful in whatever form of terrorism or activism that they are trying to accomplish," Sen. Holtzclaw told Yellowhammer. "So when we label a gun-free zone, we actually create a killing field for those people who obviously aren't going to follow a law like that."
---
Like this article? Hate it? Follow me and let me know how you feel on Twitter!

— Elizabeth BeShears (@LizEBeesh) January 21, 2015