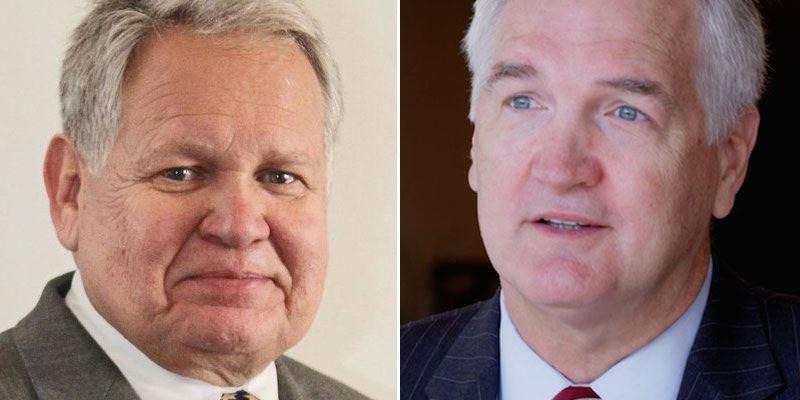 Governor Robert Bentley has narrowed his list of potential Senate appointees to 6 individuals.
Those among consideration include Congressman Robert Aderholt, Alabama Attorney General Luther Strange, head of the Alabama Department of Economic and Community Affairs Jim Byard, State Senate President Pro Tem Del Marsh (R- Anniston), Rep. Connie Rowe (R- Jasper), and former Montgomery-area state lawmaker Perry Hooper Jr.
"In the likely event Senator Sessions is confirmed, Alabama can rest assured we will be served by another fine Senator," Gov. Bentley said in a statement. "I have had the honor of spending several hours interviewing some of this state's finest public servants. I am proud of all these men and women who serve our state with integrity and humility. Our people should be proud to have such a large number of qualified candidates who have a heart for serving our great state."
The governor had met with over 20 candidates for the position, including Reps. Mo Brooks, Martha Roby, and Gary Palmer.
Attorney General Strange announced in December that he would seek Sessions' seat in 2018, regardless of who the governor appoints. Though his office has hinted toward an ongoing corruption probe dealing with Bentley, Strange has worked to assure voters that the opportunity would not skew his efforts.
It's a claim that makes State Auditor Jim Zeigler skeptical.
"Pray for anybody but Luther Strange," Zeigler told AL.com. "The reason? If Strange is appointed, then Bentley gets to single-handedly name a new State Attorney General who can 'handle' the investigations of Bentley and Rebekah Mason. If you think Bentley has been bad the last two years, just wait to see the next two with him having his own attorney general."
"If you thought things could not get worse in Montgomery, think again," he added.
Sessions was approved by the Senate Judiciary Committee on Wednesday, but still must receive a full vote in the U.S. Senate. His nomination is expected to pass in upcoming days.