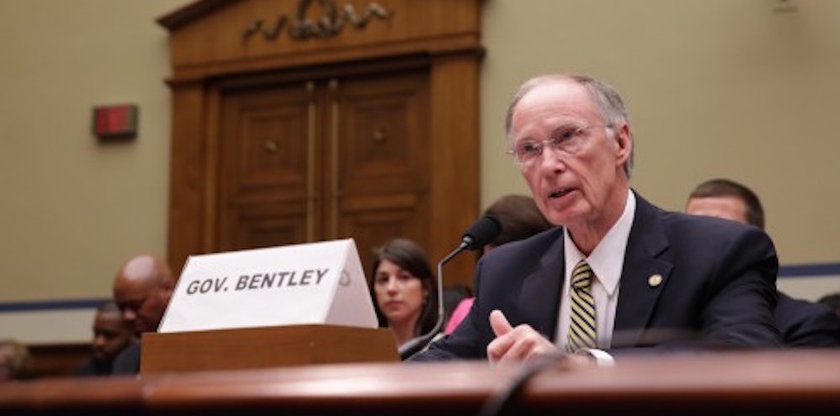 MONROEVILLE, Ala. — Alabama Governor Robert Bentley says a statewide lottery may be the only way to fund the state's growing Medicaid program, which has almost doubled in size and cost over the past decade.
While speaking to doctors at Monroe County Hospital, Bentley said he believes 70 percent of Alabamians would support a lottery proposal that is directly tied to funding Medicaid, a major source of revenue for rural hospitals.
"People think [rural doctors and hospitals] make a lot of money," Bentley told reporters. "They don't make a lot of money. And they serve because they're called to serve and they love living in a rural area and they love taking care of people. But they have to make a living. And they have to pay their staff, and they have to pay their electric bill, and they have to pay all the things that everyone else has to pay to run a small business."
Governor Bentley asked the Legislature to include an additional $100 million appropriation for Medicaid this year, bringing the total request to $785 million. In 2007, Medicaid's line in the General Fund Budget was only $400 million, and the program's explosive growth is likely to continue in the years to come.
The House of Representatives passed a budget last week that included $700 million for Medicaid. Legislative leaders say it will be difficult to go any higher than that without slashing other state services, and there is no appetite for tax increases.
The governor believes the short-term solution is to take money from the state's Education Budget, then patch that hole with excess money that has been diverted into a savings account for lean years.
But longterm he believes the lottery may be the solution.
Multiple lottery proposals have been floated during the current legislative session, but the pro-lottery bloc of lawmakers is divided on whether the money should go toward education or the General Fund.
Polling shows an "education lottery" would likely receive more support from the public, which will have to approve any lottery proposal at the ballot box, but the Education Budget is flush with cash, while the General Fund Budget is a struggle year after year.
A gambling expansion of any kind will face fierce opposition from Alabama's large swath of evangelical voters.
Dr. Joe Godfrey, executive director of the Alabama Citizens Action Program (ALCAP), an almost 80-year-old organization that describes itself as "Alabama's moral compass," has expressed concerns that "illegal gambling is taking over this state" and reiterated his group's opposition to an expansion of any kind.
Don't miss out!  Subscribe today to have Alabama's leading headlines delivered to your inbox.