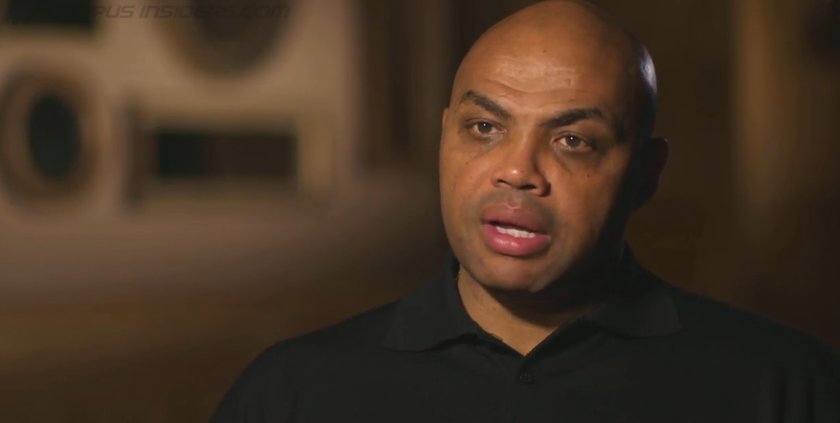 Alabama native and former Auburn great Charles Barkley thinks it's time to stop wasting time fretting over Confederate monuments. As the NBA legend told the Independent Journal Review,
"I'm not going to waste my time worrying about these Confederate statues — that's wasted energy. You know what I'm gonna do? I'm gonna keep doing great things, I'm gonna keep trying to make a difference — number one, in the black community because I'm black — but I'm also going to try to do good things in the world."
Barkley said its a waste of time "screaming at a neo-Nazi who's gonna hate me no matter what" or wasting his time worrying about the Confederate statues.
The IJR asked "King Charles" if the statues should be left alone:
"I've always ignored them. I'm 54 years old. I've never thought about those statues a day in my life. I think if you ask most black people to be honest, they haven't thought a day in their life about those stupid statues."
Charles also told IJR what he thinks "black people need to do."
"We need to worry about getting our education; we need to stop killing each other, we need to try to find a way to have more economic opportunity and things like that. Those things are important and significant."
Never one to shy away from controversy, whether one agrees or disagrees with Charles Barkley, the man engenders respect for being honest and authentic. The article concluded by noting that while "Some of the responses on Twitter were downright ugly…he also received plenty of support."
According to Wikipedia, Barkley, "An All-American center at Auburn, he was drafted as a junior by the Philadelphia 76ers with the 5th pick of the 1984 NBA draft. He was selected to the All-NBA First Team five times, the All-NBA Second Team five times, and once to the All-NBA Third Team. He earned eleven NBA All-Star Game appearances and was named the All-Star MVP in 1991. In 1993, he was voted the league's Most Valuable Player and during the NBA's 50th anniversary, named one of the 50 Greatest Players in NBA History. He competed in the 1992 and 1996 Olympic Games and won two gold medals as a member of the United States' Dream Team'. Barkley is a two-time inductee into the Naismith Memorial Basketball Hall of Fame, being inducted in 2006 for his individual career, and in 2010 as a member of the 'Dream Team'."
Don't miss out!  Subscribe today to have Alabama's leading headlines delivered to your inbox.