Alabama continued to experience an increase in average sales price and an overall slowdown in home sales last month, according to the Alabama Economic and Real Estate Report released by the Alabama Association of Realtors.
Home sales decreased compared to July, marking the second consecutive month of declining sales. the report said.
RELATED: Alabama a hot market for lakefront houses

The average 30-year fixed mortgage rate continues to impact buyers and sellers alike, having peaked at 7.23% in August, its highest value in over 20 years, according to the Realtors.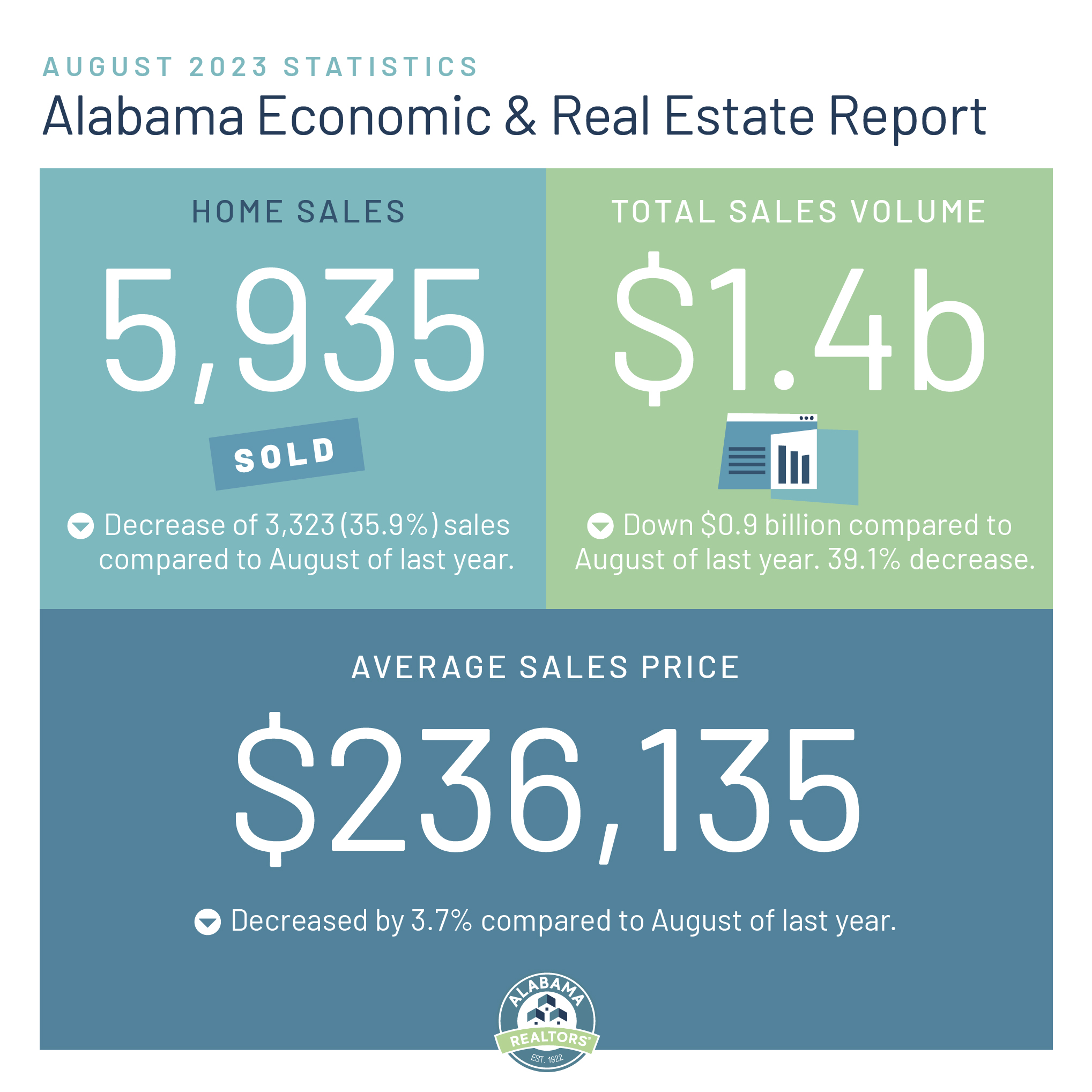 "With mortgage rates surpassing the 7% mark throughout August, it is not surprising that we are continuing to experience a dip in sales compared to previous months," said Realtors President RaJane Johnson. "The higher mortgage rates have understandably influenced the decisions of prospective homebuyers, prompting them to carefully weigh their options and timing."
The combination of higher mortgage rates and limited supply is helping to support higher prices, which is ultimately benefitting sellers, the group said.
Alabama's median and average sales prices continued to rise in August. Despite the increase in prices, the state remains one of the 10 most affordable states to own a home, according to a September report from Business Insider.
RELATED: Forbes releases list of Alabama's best employers 2023

"In Alabama, the cost of homeownership is significantly less than the national average," said Jeremy Walker, CEO of Alabama Realtors. "Alabama's affordability and economic growth is what attracts buyers from other parts of the country and keeps our housing market resilient."
The "Alabama Economic and Real Estate Report" is published monthly and annually. Click here to view the full monthly and annual reports.
Don't miss out!  Subscribe today to have Alabama's leading headlines delivered to your inbox.