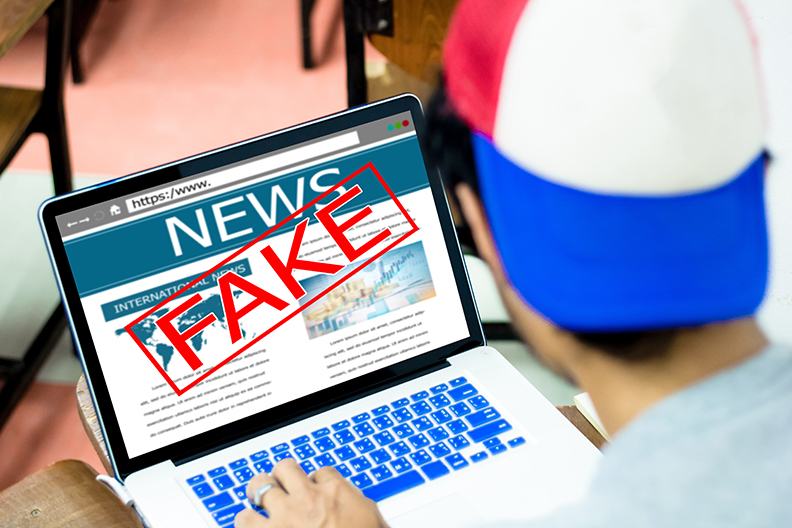 According to Auburn University's Harbert College of Business, a doctoral candidate in business analytics is a part of a research team that has developed an algorithm that can detect fake news. Ross Gruetzemacher and the Auburn research team will present their findings before judges at the Teradata University Network Analytics Challenge in Anaheim, Ca. on Oct. 22-23.
According to the college's press release, social media platforms have recently launched offensives against bots and individuals that deliberately push false news stories, misinformation, and hoaxes into the public sphere. While politicians have stressed the possibility of this "fake news" swaying elections, there is also evidence that it can sway financial markets.
Recently, a false headline suggesting that Google was planning on purchasing Apple for $9 billion began to circulate around the internet. While the headline was simply a hoax, Apple's stock made a minor jump as the article made its rounds. JPMorgan Chase has suggested that this could be due to the fact that only 10 percent of daily stock trades are performed by humans. The rest are conducted by computer algorithms that can scan news headlines for trading tidbits. When fake news is spread, that artificial intelligence could be lead to make a bad decision.
"We have been collecting Twitter data nonstop since about March," said Gruetzemacher on training the algorithm. "We generate topic clusters from real and fake news and use it to classify news stories as either real or fake."
"Specifically, the study of fake news is significant to ensure the integrity of political and civil discourse in this country and throughout the world," he said. "It's significant to provide everyone with true information and to not confuse people with the dissemination of fake news as, or portrayed as, a legitimate news article."
The algorithm could be a huge asset for social media platforms in the near future, as more and more people being to rely on social media and the internet as their main news source.