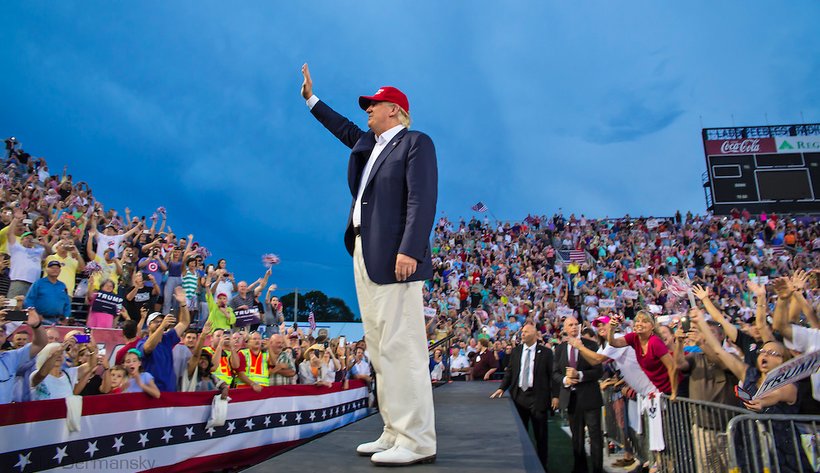 President Donald Trump will attend Monday's college football national championship game between the Alabama Crimson Tide and the Georgia Bulldogs at Mercedes-Benz Stadium in Georgia' capital city, according to a report from the Atlanta Journal-Constitution's Greg Bluestein.
Bluestein cites "three people with direct knowledge of his plans" and says Trump will be hosted by Georgia native Pence chief of staff Nick Ayers and his wife, Jamie Ayers. First lady Melania Trump is also expected to be in attendance.
On Tuesday, White House press secretary Sarah Huckabee Sanders opened her briefing by congratulating both schools.
"The president would like to start by congratulating two great teams from two great states both in the heart of Trump country," she said. "We look forward to a fantastic National Championship between Georgia and Alabama next week."
Jeff Poor is a graduate of Auburn University and works as the editor of Breitbart TV. Follow Jeff on Twitter @jeff_poor.