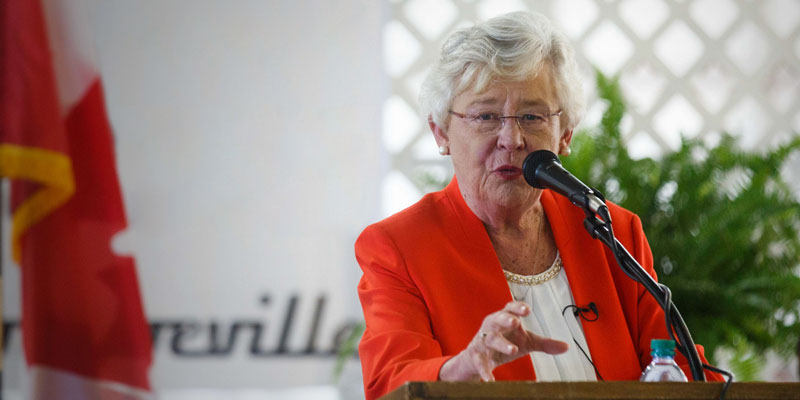 (Opinion) A seriously annoying anti-Christian activist organization has signaled out Alabama's governor because of what they call "preaching" on social media, demanding she remove the offending statements or face lawsuits and fines.
Like most of America's leaders, Gov. Kay Ivey sent Christmas-themed messages over the holiday season, but the aggressively litigious Freedom from Religion Foundation in Wisconsin sent her a letter calling her particular statements "unconstitutional."
"Wishing people good will and good cheer is all fine on Christmas, but not this overtly religious homily that the governor felt fit to send forth," the foundation's co-president said in a news release. "She's insulting residents of the state who aren't Christian by such sectarian preachiness."
So what got the Freedom from Religion Foundation so upset?
Here's what our governor posted to Facebook on December 25th: "My fellow Alabamians, today, as we celebrate the birth of our Lord Jesus Christ, I pray that each of us share His light and love with one another. As we're upon the Christmas season, reflecting on the past year, let us be filled with hope and joy as we look toward the opportunities that lie before us. May your days ahead be filled with the light of God and His abundant grace."
Boy, that's some seriously awful stuff, especially in this time of partisan bickering.
But if that's not bad enough for you, Ivey also dared to record a video:
If those atheists only knew the types of shenanigans her predecessor was up to, they'd be thankful for Ivey's absolutely appropriate messages. She should be commended, not sued.
And to keep with the Christmas theme, here's Yellowhammer's response to the folks at the Freedom from Religion Foundation:
(What do you think of the Freedom from Religion Foundation? Share this article on social media and start a conversation with your family and friends.)
Don't miss out!  Subscribe today to have Alabama's leading headlines delivered to your inbox.