Anger over Doug Jones' election, not costs, are driving some Alabama Republicans to change the rules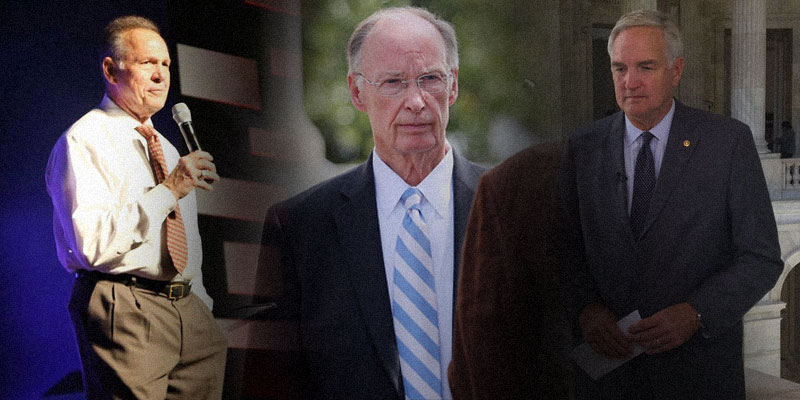 Alabama Republicans are still smarting over their completely preventable loss to now-Senator Doug Jones. There is plenty of blame to go around for this loss, former Governor Robert Bentley, former Senator Luther Strange, and former Chief Justice Roy Moore, are the obvious targets of their scorn. But that isn't stopping State Rep. Steve Clouse from concocting another reason to try to change the rules moving forward to ensure this doesn't happen again:
"This bill certainly has nothing to do with the personalities in that race," Clouse said according to the Advertiser. "It has everything to do with the cost to the General Fund."
Why this matters: The people of the state of Alabama, and many legislators demanded Gov. Kay Ivey change the date of the special U.S. Senate election after Bentley was impeached. Some of these same legislators who demanded she change the date, now want that option completely scrapped. Make no mistake, this isn't about the cost of the election, this is about a red state electing a Democrat to represent it after Republicans nominated a beatable candidate.
The details:
— Gov. Bentley appointed Luther Strange to replace Jeff Sessions in the U.S. Senate, after Strange requested the Alabama Legislature pause their investigation into the Governor.
— Bentley resigned from office amid a sex scandal and campaign finance violations.
— The new Governor Kay Ivey, under pressure from some Republicans, changed the date of the special election.
— After weeks of scandalous press coverage over decades-old allegations, Alabama elected a Democrat to the U.S. Senate for the first time since 1992.
Dale Jackson hosts a daily radio show from 7-11 a.m. on NewsTalk 770 AM/92.5 FM WVNN and a weekly television show, "Guerrilla Politics," on WAAY-TV, both in North Alabama. Follow him @TheDaleJackson.