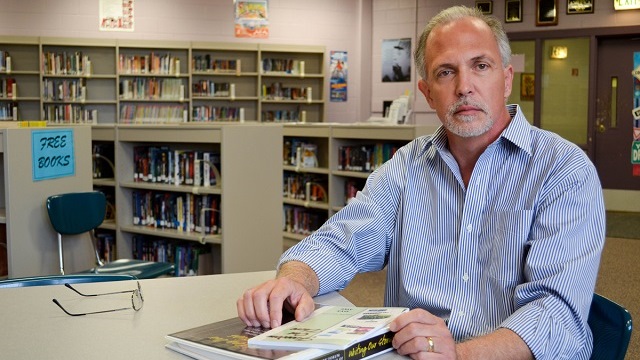 In 1997, the Alabama Department of Youth Services (DYS) and the Alabama Writers' Forum (AWF) teamed up to make a difference in the lives of juvenile offenders. After 20 years, they're still going strong.
As reported by Alabama News Center, Mount Meigs is a correctional facility for juvenile offenders near Montgomery, which has been in operation since 1911. But don't let its age fool you. Its program directors continue to look for creative ways to guide young people to a better future. This is evident in the partnership between DYS and AWF.
When AWF Director Jeanie Thompson visited Meigs in 1997, she realized writing might be a way to help guide young men to a brighter future. "I met some of the boys and realized that they were not any different from the many young people to whom I had taught poetry writing in the Poets in the Schools program in New Orleans," said Thompson. So, after a discussion with DYS, they decided to start the Writing Our Stories (WOS) program.
Operating under the umbrella of the Alabama State Council on the Arts, WOS is a craft and skill-based program designed to allow students to positively express themselves. When the program started, there were only 12 students. Now they have seen over 700 kids go through the program.
Originally, Thompson wasn't sure how long the program would last. "But after the success of the first year, and the publication of the first 'Open the Door,' I knew we had something special, almost sacred," Thompson said.
Part of their program involves the creation of "Open the Door." Each year, students submit their work for publication, and after all submissions have been collected, they are assembled and published. None of the students are identified by name, only their initials are used in the bylines. This allows them the ability to retain anonymity and express themselves without fear of judgment.
"This creative writing program was ahead of its time then and remains one of the best programs offered to our youth," said DYS Director Stephen P. Lafreniere. "It can be motivation and a source of confidence for their rehabilitative and educational goals while they are in custody."
Click below to watch how the program is working to shape young lives.
Writing Our Stories marks 20 years keeping doors open for juvenile offenders from Alabama NewsCenter on Vimeo.