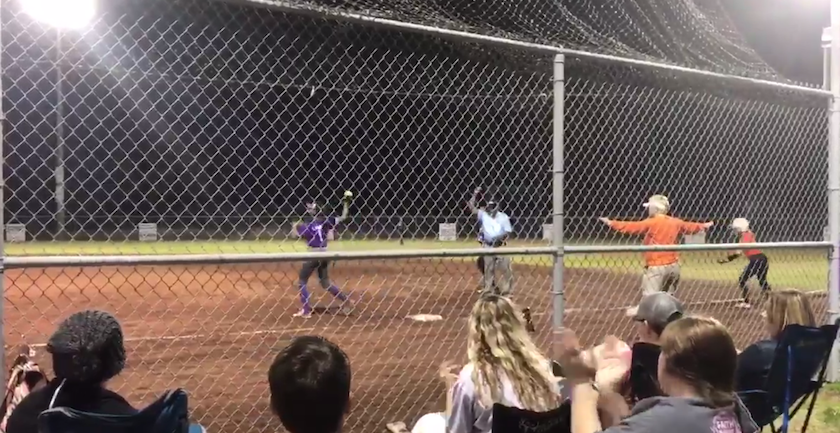 FULTONDALE, Ala. — Umpiring is a tough gig. From balls and strikes to safe or out, baseball and softball are full of judgement calls bound to make someone mad. But every once in a while, there's a call so bad that it is almost impossible to justify. Unfortunately for Fultondale High School softball player Lindsey Harris, one Alabama umpire made a call that everyone could see was wrong.
In a twitter video captured by Kristi Jennings and shared by Kayla Jasper, it is clear that Harris beat the throw to first base by more than three steps. While her coach clearly thought she was safe, the umpire called her out.
You can check out the play below or click here.
the umpire called her out.. RT if you think she was safe pic.twitter.com/KoVXa4febo

— kayla jasper (@kaylajayyyy4) March 10, 2017
Fultondale's coach immediately argued the call with the umpire, but the error stood. Fortunately for Fultondale, the bad call did not seem to have a big impact, as they defeated their opponent 19-8.
The Twitter video has since gone viral, and it has accumulated well over one million views.