Alabama Secretary of State John Merrill Asking Questions Before Giving Feds Voter's Info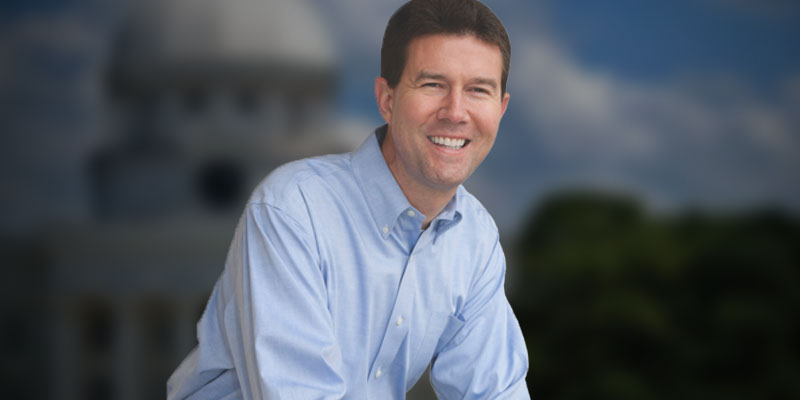 The Federal Election Commission (FEC) has asked all fifty states to turn over their voting records so possible fraud in the 2016 presidential election can be investigated. Before complying, Alabama Secretary of State John Merrill is making sure that doing so is in the best interest of the citizens of the Yellowhammer State.
Kansas Secretary of State Kris Kobach—vice chairman of the FEC—wants every state to turn over voters' names, birthdays, and the last four digits of their Social Security numbers, as well as their voting history the last ten years. Additionally, he's requesting reports of any election-related criminal convictions since the year 2000.
When Yellowhammer asked Secretary of State John Merrill how he's responding to this request, he had this to say:
We obviously want to be as helpful as possibe in cooperating with Secretary Kobach, who's a personal friend, a great leader, and one of the country's premier advocates of voter integrity. However, we will not put the citizens of Alabama in a vulnerable position. We will not leave them with any level of concern about their personal information being shared with the federal government, or any other entity for that matter. We simply will not do that!
When asked how he's responding to the request, Secretary Merrill replied:
We've responded to the inquiry with a list of our own questions because we must be assured this process is beneficial to the citizens of Alabama. We will make sure those questions are answered to our satisfaction before we have additional conversations, or before they should hope that we would share any information with them. And, as we know, often time initial questions lead to secondary and tertiary questions that may also arise, so we will patiently conduct our due diligence and be as thorough as we need to be to gain these assurances.
Secretary Merrill concluded, saying:
This is the bottom line: we're not going to share any information with anyone that's not already publically available to anyone else that would hope to purchase it from our office.