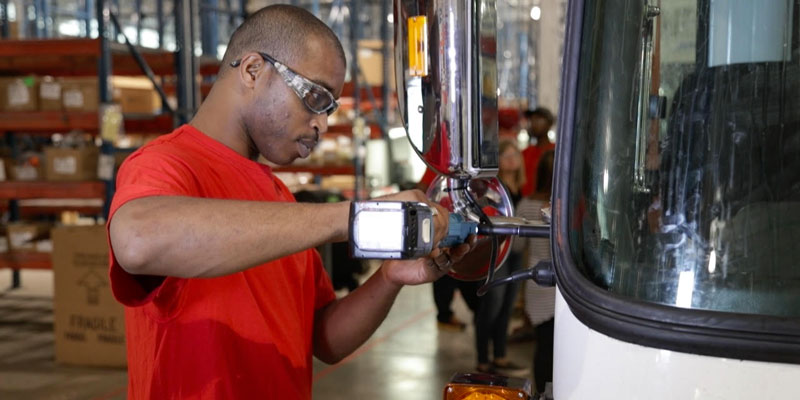 Site Selection, an economic development-focused publication, ranked Alabama No. 6 in its annual State Business Climate survey, a healthy improvement over rankings in the previous two years.
The magazine's closely watched rankings are based largely on feedback from site selection consultants and corporate real estate executives, as well as the level of high-quality project activity in the states. Alabama ranked No. 9 in 2016 and No. 11 in 2015.
Location consultants surveyed by Site Selection gave Alabama especially high marks in the 2017 Business Climate rankings. Alabama ranked No. 4 among the states in the magazine's Executive Survey, the most important component in the rankings, accounting for 50 percent of the overall score.
That's also an improvement, as site-selection consultants ranked Alabama No. 8 in 2016 and No. 9 in 2015.
"This high ranking from site-selection professionals underscores the hard work put in by the Alabama economic development team, which competes every day to bring high-caliber jobs to communities across the state," said Greg Canfield, secretary of the Alabama Department of Commerce.
"We are going to continue our strategy of pursuing game-changing projects because we are committed to creating opportunities that position the state for future growth," he added.
Between 2011 and 2016, economic development activity brought $28.5 billion in new capital investment to Alabama, along with 107,000 new and future jobs, according to Commerce data. In 2016 alone, new capital investment in Alabama totaled $4.2 billion, with 14,700 anticipated jobs.
This year, the Alabama economic development team, led by Governor Kay Ivey, has secured a series of major projects in strategically important industry sectors. Companies announcing projects include Mercedes-Benz, Toyota, Blue Origin, Aerojet Rocketdyne, Leonardo, Autocar, and many others.
RECOGNITION
The high ranking in Site Selection's 2017 Business Climate survey is the latest recognition earned by Alabama's economic development team. Other recent examples include:
Area Development, another economic development publication, ranked Alabama No. 6 overall its 

2017 "Top States for Doing Business" analysis. Alabama scored in the Top 10 in nine of the survey's individual categories, spanning a wide range of critical economic development issues.
Alabama ranked No. 8 in Site Selection's per-capita rankings for economic development project activity, a measurement that levels the playing field for small and mid-size states. Alabama's ranking improved from No. 10 in the previous year.
Area Development awarded Alabama a Silver Shovel for solid business recruitment and support in 2016.
"It's almost like a stuck record in Alabama, but it's playing beautiful music that economic development officials will never tire of hearing," the publication noted. "Automotive and aerospace manufacturing continues to drive healthy economic activity, enough for yet another Silver Shovel honor covering the news from 2016."
Read the Site Selection story on its Business Climate rankings.
(By Jerry Underwood, courtesy Made in Alabama)