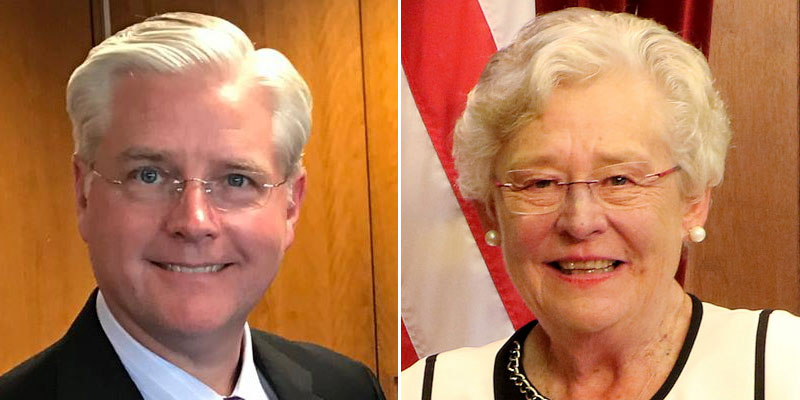 After speaking with U.S. Health and Human Services Secretary Tom Price, Gov. Kay Ivey (R-Ala.) announced her support of the Alabama Medicaid Agency's move away from Regional Care Organizations and towards a more low-risk option.
RCOs are managed care systems located throughout the state that provides various healthcare services to most Alabama Medicaid enrollees. Under the guidance of the state Medicaid agency, they provide services at an established cost to Medicaid patients. They were created by state legislation in 2013 as a means to shift Medicaid from fee-for-service system to a higher quality payment system.
State Senate Majority Leader Greg Reed (R-Jasper), who authored the 2013 legislation establishing RCOs, is providing leadership for moving away from the mechanism under the changing healthcare climate. "The Regional Care Organizations were a smart mechanism for the delivery of Medicaid care under the Affordable Care Act during the era of the Obama administration," Reed said. "The goal of the RCOs was to bend the cost curve down for Alabama taxpayers and improve healthcare outcomes for Medicaid recipients." However, speaking to the new policies being pursued by the new administration, he added,
 "I believe with the new presidential administration we can accomplish the goals of the RCO initiative via a different path and without the upfront costs it would take to fund a transition to the RCOs. Pursuing new options with the Trump administration for Medicaid is the right call for Alabama."
Likewise, Ivey pointed to the increased Medicaid flexibility allowed by the Trump Administration and how that freedom has opened up the door to new implementation possibilities when announcing her decision to support the move.
"This flexibility brought us to a crossroads where we reconsidered the risks and rewards of RCOs and decided instead to pursue new reform options which bring less risks and similar outcomes," Ivey said. "The RCO model didn't fail; instead the alternative is a recognition that the circumstances surrounding Medicaid have changed. Thus, our approach must change."
Alabama Medicaid Commissioner Stephanie Azar announced the move Thursday morning, citing new and potential regulation changes from the Trump administration.
"While the financial implications could be challenging for our state, the new flexibilities and waiver options that the Trump administration is willing to consider gives our state Medicaid program new options to accomplish similar goals without incurring the same level of increased upfront costs associated with the RCO program," Azar said.
Azar said that she would work alongside Gov. Ivey, Senator Reed, and others to formulate an "innovative model to accomplish our goal of retooling Medicaid to better serve the needs of Alabamians."
Medicaid is by far the largest annual expense in the state's general fund budget. In the last fiscal year, one million Alabamians received Medicaid benefits at a state cost of $700 million.