Alabama politician melts down at Hooters after loss: 'I don't believe our citizens are this stupid'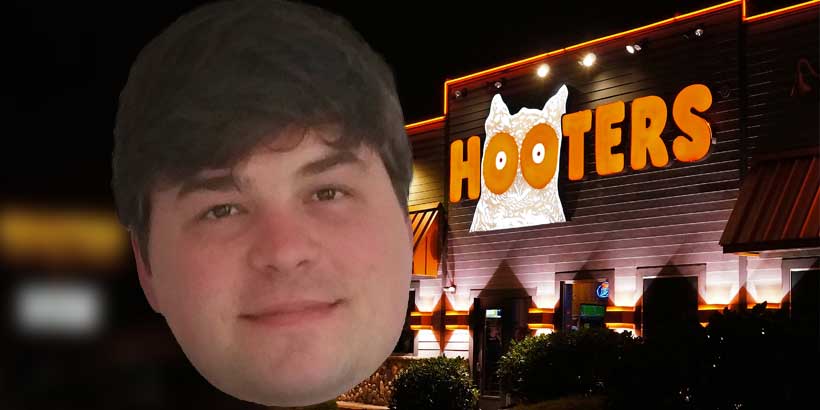 PELHAM, Ala. — Pelham City Council candidate Lucas Burger came up short in his bid to unseat incumbent Council President Rick Hayes on Tuesday, but it is Mr. Burger's reaction to his loss that is garnering most of the attention.
After learning of his candidacy's fate, Mr. Burger went to the local Hooters, opened up his campaign Facebook page, and let the world know what he was thinking.
While eating at Hooter's, the classiest restaurant a Hayes can muster in Pelham in 32 years of leadership in Pelham, I was looking over the numbers and I don't believe our citizens are this stupid. Surely the numbers are not right. I hope Pelham City School teachers have some decent kids to work with. God bless the teachers that have to work with parents with such a low level of common sense if these numbers are correct.

They are corrupt. There is no reason to run against them. You can not beat them at their voting game. The only way to beat them is to stop shopping in Pelham. Don't buy a house in Pelham. Don't build your business in Pelham. Don't send your kids to Pelham City Schools. It is a county problem that has to be corrected and the problem has to be choked out by the majority of the people.

I thank everyone who came out to vote for me. I look forward to what lies ahead. All we can do now is sit back and laugh at the neighbors that had the Hayes signs in their yard and laugh at what Pelham has become despite its prime location. The speed trap between Hoover and Alabaster.
Mr. Burger's post got varied reactions from a handful of commenters.
"Amen and very well said," said one of them.
"Lucas, thanks for having the guts to call it like it is," added another.
"You sound like a 1st grader at one of those schools," quipped another. "I'm happy you didn't win."
"Wow such grace and humility," another commenter concluded. "Pelham doesn't need you."
Mr. Burger remains undeterred, though. He has already announced his intention to run for Shelby County Commission, District 9.
"It is a lot easier to manage a campaign once you realize it is rigged," he said.