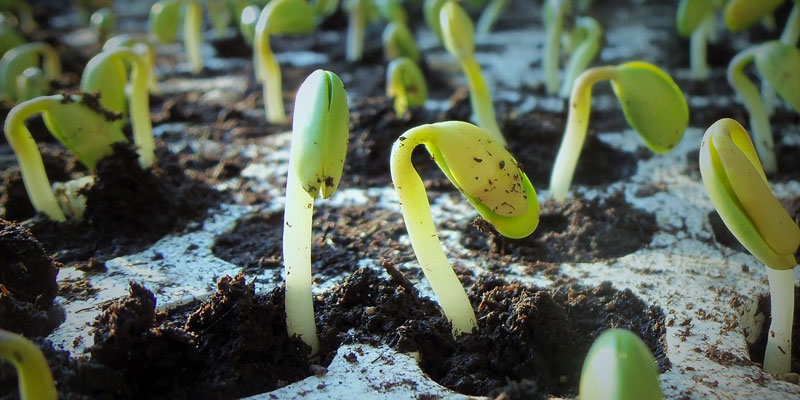 President Donald Trump's highest approval rating is in Alabama, so it's ironic that our state's economy could take a major hit thanks to any trade war resulting from his steel and aluminum tariffs, and nowhere is that clearer than in the soybean industry.
China has a massive appetite for soy-based products and is the world's number one importer of the bean, and Alabama is a massive supplier … for now.
Bottom line up front: Alabama's farmers could lose big if China retaliates and buys its soybeans elsewhere, and the trickle-down effects could be felt throughout our state's entire economy.
The details, here in Alabama:
— Soybeans partially contribute to nearly 11,000 jobs in Alabama, according to an Alabama Cooperative Extension System economic impact study.
— Alabama's soybean farmers planted nearly a half million acres and increased production by 21 percent in 2017.
— Alabama's soybean crop has been surging in value, rising from $129 million in 2016 to more than $155 million last year, according to a National Agricultural Statistics Service report.
The details, over there in China:
— China was the largest importer of U.S. agricultural products in 2016, and soybeans were at the top of the list with $14.2 billion in purchases, according to the USDA.
— But China's state-run newspaper, the Global Times, published an editorial shortly after the last presidential election warning that China will take a "tit-for-tat approach" to any unfair trade actions and that "soybean … imports will be halted."
Meanwhile, farmers across the nation are worried about what comes next.
"Agriculture is going to be paying the price for the protection of the steel and aluminum industries," said Herb Karst, a spokesman for Farmers for Free Trade, in a CNNMoney article.
Will the Chinese keep importing soybeans from Alabama while we place tarrifs on their products?
"The (soybean) market is huge. There are other countries other than the United States," said Liu Yonghao, a senior executive of a major Chinese agricultural company, during a recent briefing.
Yonghao was alluding to the fact that Brazil's soybeans crop has made sizable gains in recent years thanks to increased Chinese investment.
(@jpepperbryars is the editor of Yellowhammer News and the author of American Warfighter)