Alabama lottery will not be on November ballot after vote blocked in House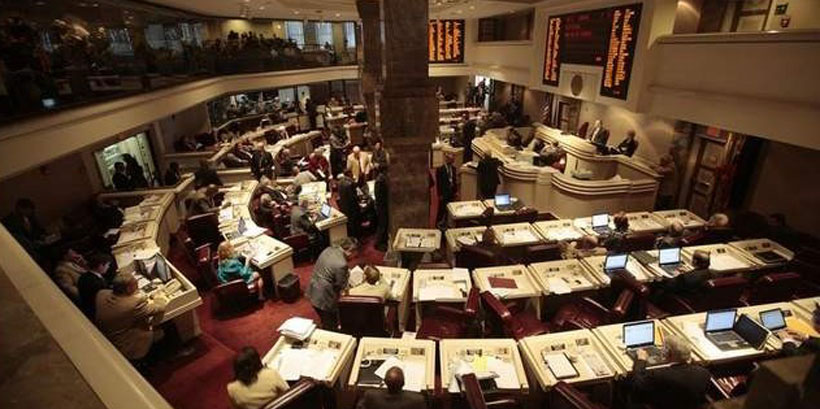 MONTGOMERY, Ala. — Procedural wrangling in the Alabama House of Representatives will keep a statewide lottery constitutional amendment from appearing on the ballot in November.
Wednesday, August 24, was the deadline for the legislature to authorize a constitutional amendment to appear on the General Election ballot on November 8th.
However, House rules stipulate that committee meetings must be advertised at least 24 hours in advance, unless four-fifths of the House votes to suspend the rules and allow a meeting to happen on shorter notice. Realizing that the committee meeting time on the lottery was not advertised in advance, a group of House members banded together and did not allow the rules to be suspended, thereby making it impossible for any proposal to pass by the Wednesday deadline.
Pro-lottery lawmakers blasted their colleagues for "delaying" throughout the day.
"You can call it a delay, I call it being deliberative," quipped Rep. Ken Johnson (R-Moulton), who has expressed concerns about rushing through such a major constitutional amendment so quickly.
Republicans in Democratic-leaning areas of the state were pleased with the development, as they had voiced concerns that a lottery vote might increase Democratic turnout in November and jeopardize Republican officeholders.
The House last week passed a bill that would allocate money from the state's BP oil spill settlement to pay down debt, cover the shortfall in Medicaid, and fund infrastructure projects on the gulf coast.
The bill, sponsored by General Fund Budget Chairman Steve Clouse (R-Ozark), would use BP money to pay back $448.5 million in state debt, free up about $35 million for Medicaid, and send the rest of the money — about $191 million — to the coast for road projects.
Governor Bentley is currently sitting on $35 million from BP's Fiscal Year 2016 payment to the state, so combining that with Rep. Clouse's bill would ultimately make about $70 million available for Medicaid.
The Senate is expected to consider the bill on Wednesday.
If it receives final passage, the stated reason for the current special session — to patch a hole in Medicaid funding — will have been accomplished, possibly leaving a lottery vote in doubt.