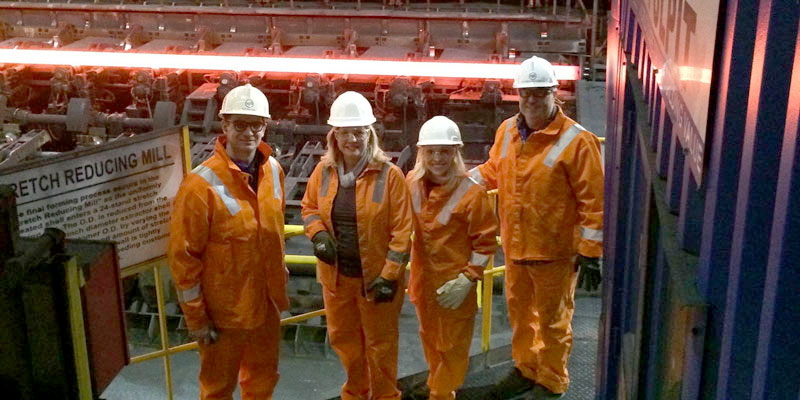 Montgomery – One of Alabama's most economically significant industries is the recipient of well-deserved recognition from the Alabama Legislature. Both the House and Senate chambers unanimously approved HJR25, which officially voiced support and recognition of Alabama's iron and steel manufacturing sector.
"Iron and steel manufacturing jobs in Alabama have an average annual wage of over $95,000, and it is estimated that each direct job supports nearly seven indirect jobs," stated Representative Arnold Mooney (R-Birmingham).  "When you look at a state like ours, which has several major mills and employs thousands, that is very significant."
Representative Arnold Mooney (R-Birmingham) introduced the Resolution after gathering a bipartisan group of 56 House cosponsors. Both Representative Mooney and Senator Jabo Waggoner (R-Vestavia Hills) led the resolution's passage through their respective chambers.
According to the Chairman of the Alabama Iron & Steel Council, Scott Posey of AM/NS Calvert, this type of Legislative recognition is very important to the industry.
"Iron and steel manufacturers face a very unique set of challenges uncommon to other industries," Posey said. "We are up against unfair and often illegal global trade practices. The jurisdiction here is on the federal level, but the state-level support spelled out in this resolution does not go without notice."
Alabama is considered the ductile iron pipe capital of the United States and is a leading steel producer. Iron and steel products manufactured in Alabama are used in construction, infrastructure, and energy production projects, as well as a variety of end use products including appliances, automobiles, firefighting equipment and much more. According to the American Iron and Steel Institute, over 61,000 jobs are supported by the industry in Alabama.
(News Release/Manufacture Alabama)
Don't miss out!  Subscribe today to have Alabama's leading headlines delivered to your inbox.