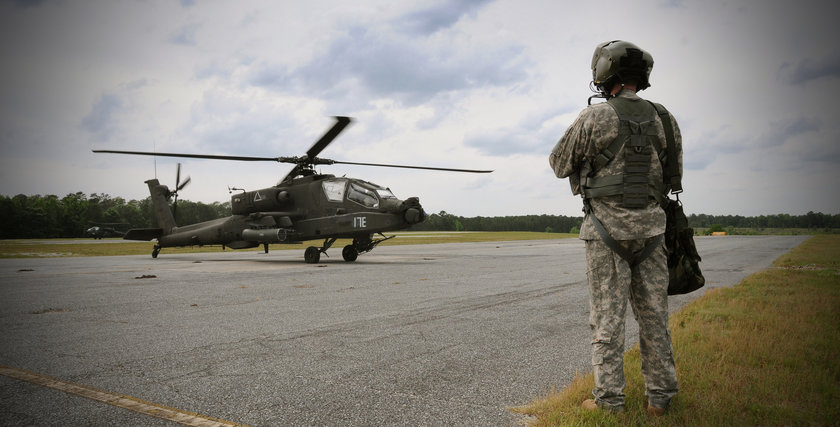 WASHINGTON — Though the 2016 National Defense Authorization Act is expected to pass the Senate without any problems, an appropriations bill actually spending the money is being held up by Senate Democrats.
There are two parts to the federal governments spending process. First a budget bill is passed setting the spending priorities—this is non-binding. Next, Congress must pass a series of appropriations bils actually accomplishing the objectives laid out by the budget.
The budget bill passed last week lifted spending caps on both military and domestic spending programs, and represented a huge compromise for fiscal conservatives.
But Senate Democrats are now blocking a military spending bill they once agreed to, under the auspices of a fear Republicans will pass the defense spending then go back on their domestic spending promises.
Alabama Senator Jeff Sessions (R-AL) slammed the Senate Democrats' tactic, calling it "irresponsible."
"It is irresponsible of the Democrats to continue to filibuster a defense spending bill while our troops are in harm's way," said Sessions. "This bipartisan measure passed 27-3 out of committee and represents the consensus position of the Senate on how best to arm, equip and support our men and women in uniform.
"Already, Senate Democrats and the President have succeeded in getting the GOP-led Congress to lift federal spending caps promised to the American people," Senator Sessions continued. "Now, having won this extraordinary concession, they are blocking funding for our military in another effort to ensure even greater funding for unrelated domestic programs. Holding defense funding hostage achieve this policy concession is wildly inappropriate – and represents a new low for the Reid minority conference."
Congressman Bradley Byrne (R-AL1) also expressed his frustration with the Senate's holdup.
"Here we are just a few days before Veterans Day and Senate Democrats are refusing to allow a vote on a bill that would fund our nation's military," Byrne told Yellowhammer. "This is just another shameless effort by Democrats to use our military men and women as leverage while they push for more spending on controversial things like the EPA and IRS. The American people are tired of this kind of petty politics that jeopardize our national security."
Congress has until mid-December to pass spending bills in order to avoid a shutdown.
---
Like this article? Hate it? Follow me and let me know how you feel on Twitter!

— Elizabeth BeShears (@LizEBeesh) January 21, 2015
Don't miss out!  Subscribe today to have Alabama's leading headlines delivered to your inbox.