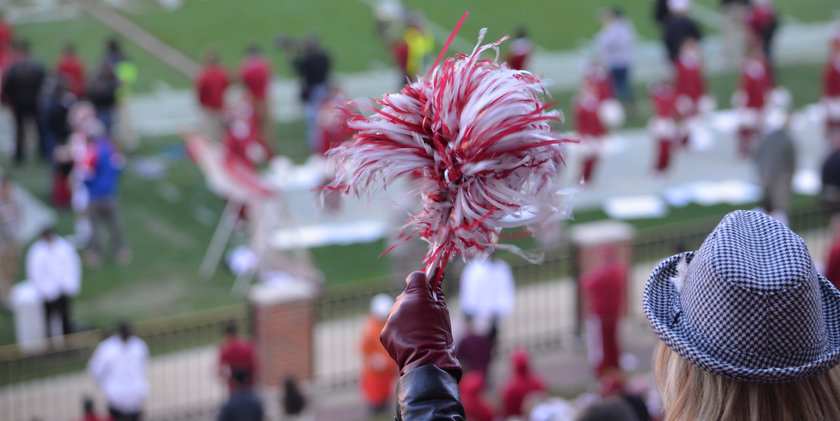 Much of the media's College Football Playoff coverage over the last couple of days has centered around various teams suspending players, but the biggest University of Alabama off-the-field story probably won't get the attention it deserves.
When the Crimson Tide take the field against Michigan State in the Cotton Bowl on Thursday, they will do so with 29 players who have already earned a college degree — a national record — including three players who have earned a master's degree.
A total of 23 members of the Tide's 2015 SEC Championship squad earned degrees during the fall semester, including Kenyan Drake, Reggie Ragland, Cyrus Jones, Jarran Reed, Alphonse Taylor and Dominick Jackson. The Tide's quarterback/center tandem of Jake Coker and Ryan Kelly both graduated with their master's degrees this semester. Isaac Luatua also earned his master's degree this December.

Other fall Tide graduates include Ryan Anderson, Dakota Ball, Parker Barrineau, Denzel Devall, Ty Flournoy-Smith, Brandon Greene, Bernel Jones, Korren Kirven, Darren Lake, Dillon Lee, Alec Morris, Michael Nysewander, Geno Matias-Smith and Dalvin Tomlinson.

Nine players already had their bachelor's degrees before the current season began, including Coker, Kelly and Luatua as well as D.J. Pettway, Chris Black, Bradley Sylve, Jabriel Washington, Richard Mullaney and Adam Griffith.
The No. 2-ranked Crimson Tide are also ranked No. 6 academically, according to a new study by Washington, D.C.-based think tank New America.
Time Magazine, which first published the study, explains its methodology:
New America compiled the rankings by beginning with each school's football graduation success rate (GSR). The GSR is an NCAA measure that, unlike the federal graduation rate, doesn't penalize schools for having players who transfer or leave for the pros–as long as those players depart in good academic standing. The higher the school's graduation success rate, the higher they start out in New America's rankings.

Schools lose points for graduating football players at different rates than their overall male student body. To compare players to students, New America relied on federal rates, since there's no GSR for the general population. (Since Navy, ranked no. 21 in football, does not provide a federal rate, the Midshipmen were excluded from these rankings). The bigger the discrepancy, the harsher the penalty. It's important to note that even if a school graduated football players at higher rates than the overall male student population — six schools in the top 25, Alabama, Baylor, Utah, Oklahoma, Houston, and Tennessee did so — the difference was counted as a penalty. Why? New America does not want to reward schools with low overall graduation rates. In fact, schools got an added bonus for having high overall rates.
The top 15 schools in the New America academic rankings can be found below. To see the full list, head over to Time.com.