Alabama First Dog, Kay Ivey's 'Bear' dies at 14
Late Friday afternoon, Gov. Kay Ivey's office announced that "Bear," the state's "first dog," has passed away.
"The Office of the Governor is sad to announce the death of Bear, Governor Kay Ivey's beloved dog, who passed away this afternoon from ongoing health issues. Bear, a 14-year old Chow mix, was adopted by Governor Ivey in 2005 from a local vet after he was hit by a car. Bear was beloved by the entire Governor's Staff and especially those who work at the Governor's Mansion. School children would many times get a glimpse of Bear during tours of the home. He brought a bright spirit to the mansion.
Ivey thanked the employees at Montgomery Veterinary Associates for caring for "Bear" in his final days and urged those wanting to honor him to "volunteer or donate to your local humane society."
During this election's cycle, Bear appeared in a campaign commercial with Ivey.
In the ad, Ivey opens by saying, "After God, country, and family, there are two things I love: the state of Alabama and my dog, Bear."
She continued, "I go to work every day looking to grow jobs, improve education and make Alabama better anyway I can. Because just like Bear, you're like family to me."
Ivey proceeded to say "Right, Bear?"
After Bear replied with a bark, Ivey translates: "Bear says yes."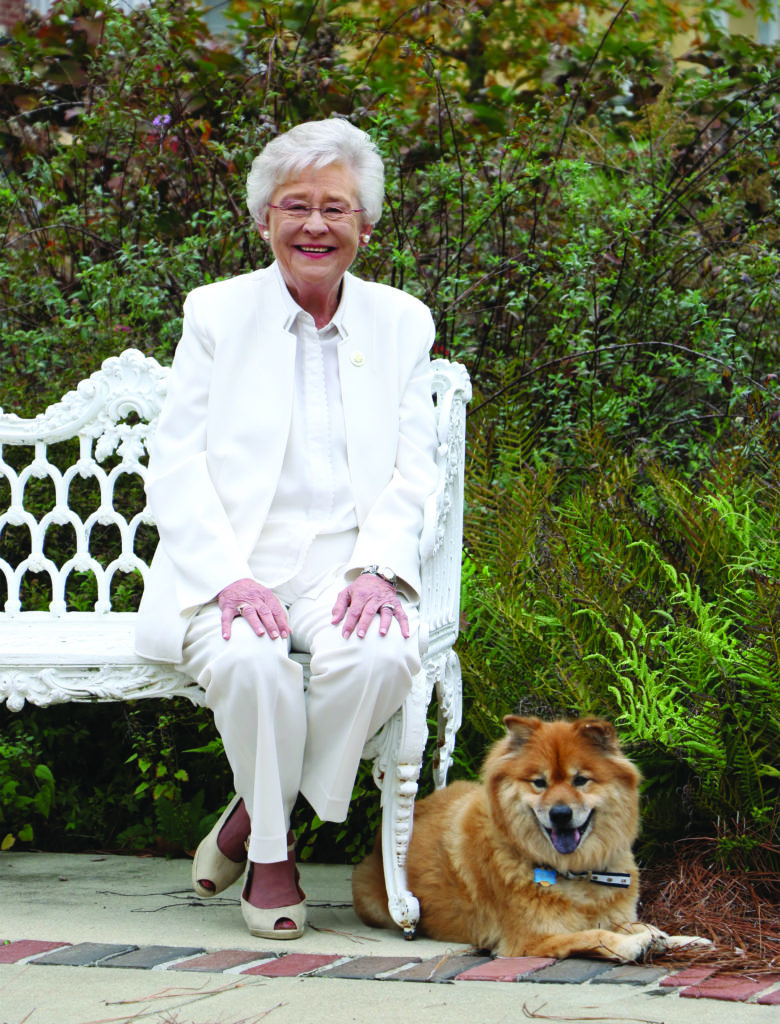 @Jeff_Poor is a graduate of Auburn University and is the editor of Breitbart TV.