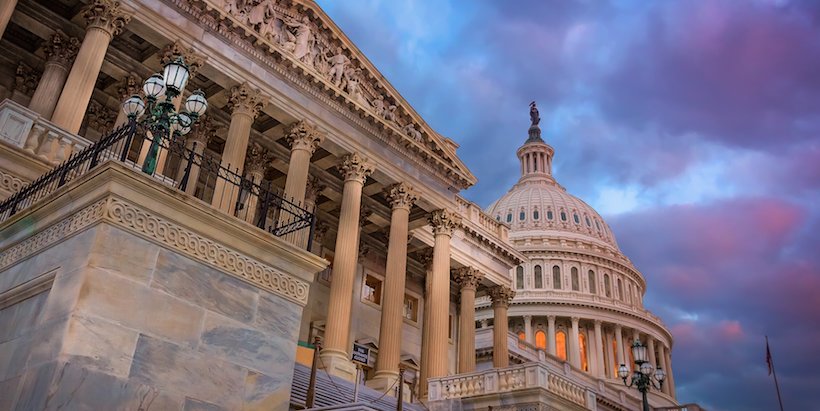 WASHINGTON — With the U.S. House poised to vote on a plan to block President Obama's executive actions on immigration, which granted de facto amnesty to roughly 5 million illegal immigrants, two Alabama Republicans have been thrust into the spotlight.
While most of the country was watching the college football National Championship game, the House Rules Committee, the panel that decides which bills come to the floor for consideration, voted 7-3 along Party lines to attach five amendments aimed at the President's "executive amnesty" to a larger bill funding the Department of Homeland Security. Two of those amendments are being sponsored (one each) by Rep. Robert Aderholt (R-AL4) and Rep. Martha Roby (R-AL2).
Aderholt's amendment prevents any funds from being used to carry out President Obama's executive actions on immigration and blocks any similar orders from being issued in the future. Additionally, it seeks to stop the so called "prosecutorial discretion" the Obama Administration has used to stop enforcing certain immigration laws and defunds illegal aliens' ability to receive any Federal benefits.
"The programs we are defunding, regardless of their form, have no statutory or constitutional basis," Aderholt said in his remarks to the committee, explaining the final piece of his amendment.
Roby's amendment ensures that sex offenders and domestic violence perpetrators are priorities for removal by immigration enforcement.
The other amendments target various portions of the administration's vast web of immigration policies, most notably President Obama's Deferred Action for Childhood Arrivals (DACA) program. DACA granted administrative 'legal' status and work authorization to many illegal immigrants, leading central Americans to flock across the border illegally in hopes of being granted amnesty through executive action.
The House is expected to vote on the package as soon as Tuesday. The GOP-controlled Senate will then have to act, but due to the rules of the body, 54 Republicans will have to attempt to reach a 60-vote threshold to overcome a virtually guaranteed Democratic filibuster. President Obama has also threatened a veto, so even in the event that a bill does pass, the Senate would then need 67 votes and the House 290 votes to override.
---
Like this article? Follow me on Twitter and let me know what you think.

— Cliff Sims (@Cliff_Sims) December 3, 2014