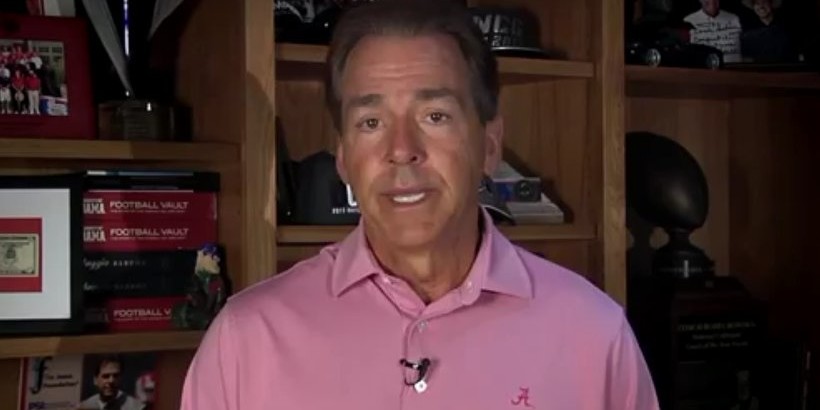 Alabama Secretary of State John Merrill has recruited University of Alabama and Auburn University coaches Nick Saban and Gus Malzahn to help kick off voter registration and identification efforts in the state. The two head coaches will appear in videos played on jumbotrons in Bryant-Denny and Jordan-Hare Stadiums during games this season in hopes of spreading the word and importance of voter registration.
"Our goal is to encourage involvement within the electoral process," said Secretary Merrill. "We want every person who is eligible to vote, as a citizen of Alabama, to have the privilege to do so."
Since June 3, 2014, to participate in an election, a citizen must be registered to vote and present a valid form of photo ID at their polling place.
The relatively new law was rooted in a Republican campaign promise in 2010, the year that the party took control of the State House for the first time Reconstruction. It passed in 2011 and first went into use during 2014's primary season.
According to the law, any of the following documents qualify as a valid voter ID:
• Driver's license
• Alabama photo voter ID card
• State issued ID (any state)
• Federal issued ID or US passport
• Employee ID from Federal Government, State of Alabama, County, Municipality, Board, or other entity of this state
• Student or employee ID from a public or private college or university in the State of Alabama (including postgraduate technical or professional schools)
• Military ID
• Tribal ID
To receive a free photo I.D. from the state applicants must show they are a registered voter and bring one either a birth certificate, marriage record, Social Security Administration document, hospital or nursing home record, Medicare or Medicaid document, or an official school record or transcript.
The Yellowhammer State will join Arkansas, Georgia, North Carolina, Tennessee, Texas, and Virginia to hold its presidential primary election on March 1st of next year in the so-called "SEC Primary."
The informational videos encourage citizens to contact their Local Board of Registrars, visit alabamavotes.org, or call 1-800-274-8683 to make sure they're ready for the next elections
Check out videos set to play in Bryant-Denny and Jordan-Hare stadiums below.
---
Thanks for reading! Let me know what you think about this story on Twitter.

— John James (@john_james_20) August 19, 2015
Don't miss out!  Subscribe today to have Alabama's leading headlines delivered to your inbox.