(Video Above: Russell County Sheriff Heath Taylor says the state's sheriffs should have more discretion over who receives pistol permit.)
MONTGOMERY, Ala. — In 2013 Governor Bentley signed the Omnibus Gun Bill into law, giving Alabamians what proponents of the bill called "the strongest Second Amendment protections in the country." Now, the Alabama Sheriffs Association is calling for those protections to be rolled back.
The law changed Alabama from a "May Issue" concealed carry permit system to a "Shall Issue" permit system, meaning it requires that a sheriff must issue or deny a citizen a carry permit within thirty days. Should that person be denied a permit, a written denial must be provided and that applicant would have an opportunity to appeal the denial.
Previously, sheriffs had more discretion over whether a law-abiding person would receive a permit in their jurisdiction. A situation proponents of the "Shall Issue" law say endangered 2nd Amendment rights.
Currently, Alabama is one of 40 "Shall Issue" states.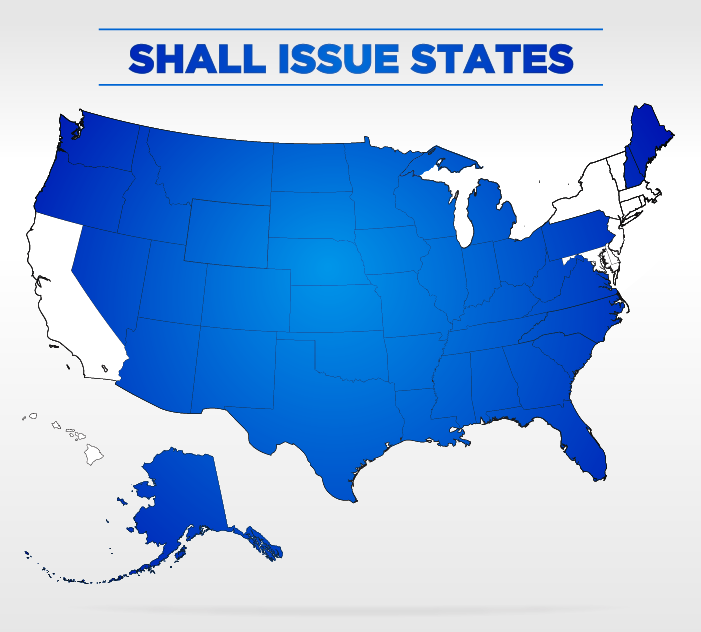 Earlier this week, Russell County Sheriff Heath Taylor (D), chaplain of the Alabama Sheriffs Association, shared in a press conference the organization's desire to return the state to a "May Issue" system.
"The Sheriff Office Association feels that each sheriff of their county has a pretty good feel for their constituents and their county and who should and should not have a permit," said Sheriff Taylor. "That goes beyond just running a background check and seeing who has a felony in their background.
"We know things that the computer can't tell us. We know things about our citizens. We know who's going through a divorce. We know who's in a bad time, who may be drinking too much, who may be abusive, but hasn't necessarily crossed the line of a crime. But in our opinion, they don't need a pistol permit."
The Sheriffs Association Website, under the "Pistol Permits" tab, says the following:
ALABAMA SHERIFFS ASSOCIATION: GUN CONTROL

Every Sheriff in Alabama takes the Oath of Office to support the Constitution of the United States (which includes the 2nd Amendment) and the Constitution of Alabama of 1901 (which includes Article I, Section 26).

The Sheriffs support the laws of the land, as they expect all of the citizens of Alabama to do.
Yellowhammer reached out to the Sheriffs Association and Sheriff Taylor and received no comment by press time. This story may be updated if comment is received.
---
Like this article? Hate it? Follow me and let me know how you feel on Twitter!

— Elizabeth BeShears (@LizEBeesh) January 21, 2015