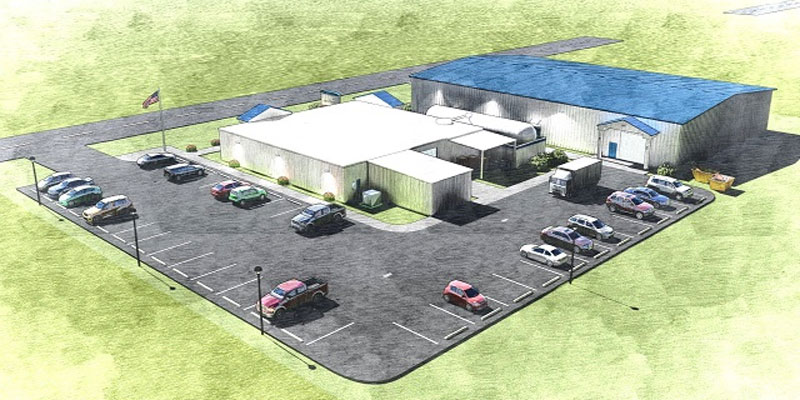 Mobile-based AeroStar unveiled plans March 1 to more than double its workforce and nearly triple its footprint at Mobile Aeroplex at Brookley by year's end.
"We have some potential major maintenance awards coming our way and just need the warehouse space to accommodate," said AeroStar President and Managing Partner Greg Guzman.
The $2 million investment includes land, construction costs, machinery and equipment, with work slated to begin this month and completion expected before the close of 2018.
Founded in 2011, AeroStar services commercial, commuter and military aircraft, but Guzman said the company has quickly outgrown its 6,000-square-foot flagship facility. Constructing an adjacent 16,875-square-foot warehouse will help AeroStar sustain its projected growth while adding 28 new positions to its current payroll of 22.
"We've seen a dramatic increase over the years of airlines moving to smaller third-party maintenance providers, like ours, for component maintenance needs. To keep up with the stringent turnaround times, we need more technicians and test equipment," Guzman said. "To fuel future growth, we need to invest in new test equipment that can keep up with the ever-changing technology of the newer aircraft."
Potential new hires are encouraged to monitor AeroStar's website, http://aerostar.aero, for job postings, but Guzman said his company's primary need is mechanics and technicians. Possession of an airframe and powerplant license will provide applicants the greatest advantage for available positions, but Guzman said the easier-to-obtain repairman certificate is also considered a plus.
"What we do services a niche market, and we are going to need folks who can help us move parts through our facility. Primarily, I'm looking for people who are just mechanically inclined. We have a really solid in-house training program and can always get the right candidate up to speed," he said.
The training process typically takes between 30 and 90 days depending on the position, and the pay range for the new technician hires will range from $10 to $20 per hour depending on qualifications and experience, Guzman said.
With a sharp focus on performing hydraulic, pneumatic and electro-mechanical commercial aircraft maintenance on all Airbus, Boeing and Bombardier platforms, AeroStar has benefited from its relationship with VT Mobile Aerospace Engineering customers, such as FedEx, Jet Blue and Delta.
Mobile's Industrial Development Board recently approved $200,000 in tax abatements for the AeroStar expansion, including a 10-year, $120,000 property tax abatement and an $80,000 sales and use tax abatement.
"Entering into a fast-developing aerospace sector in Mobile, AeroStar made their presence quickly known in the industry," said David Rodgers, the Mobile Area Chamber of Commerce's senior project manager of economic development, in a prepared statement. "We are excited to see this homegrown business commit to new investment and jobs in our community."
Mobile Mayor Sandy Stimpson said AeroStar's investment adds to the Port City's "push to become a global destination for the aerospace industry," and Mobile County Commission President Merceria Ludgood said, "Homegrown companies are consistent with our goal of growing our workforce through entrepreneurship."
(By Kelli M. Dugan, Courtesy of Alabama News Center)
Don't miss out!  Subscribe today to have Alabama's leading headlines delivered to your inbox.