Buc-ee's in Leeds is now open, which means it's time to make a visit to this Texas-sized travel center. Originally opened in Lake Jackson, Texas in 1982, Buc-ee's has since expanded to include locations throughout Texas, Georgia, and two in Alabama (the other is in Robertsdale). In addition to being a convenient roadside stop due to its excessive number of gas pumps (more than 100 at the Leeds location) and notoriously clean bathrooms, Buc-ee's is known for its food and snack offerings. Here are five foods you absolutely must try on a visit to Buc-ee's.
Beaver Nuggets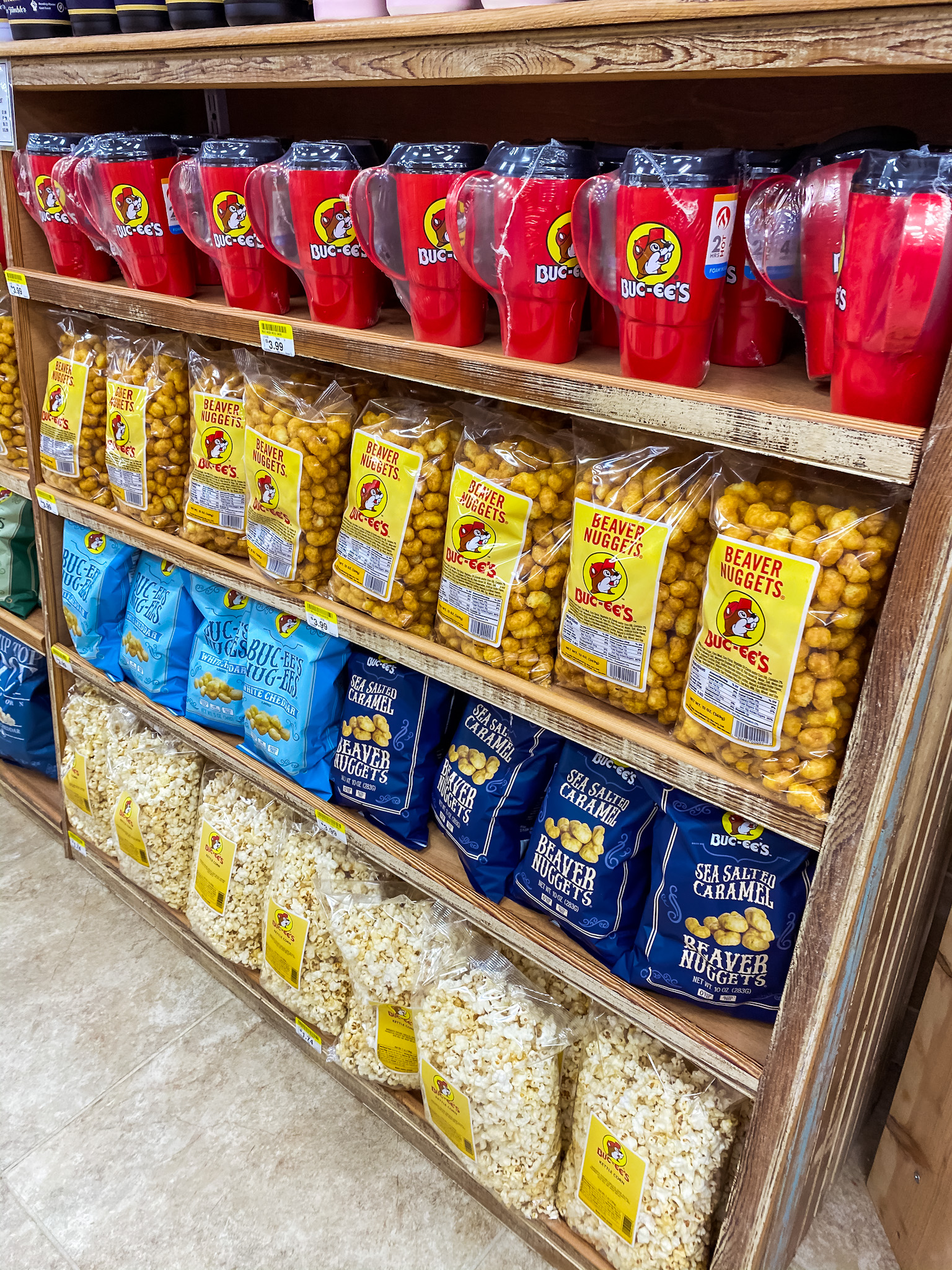 These sweet corn snacks are the most famous of all Buc-ee's snacks. Covered in a sweet-salty caramel-like coating, these crunchy little corn puffs are especially addicting. Try the classic on your first visit, and then venture into some other flavor variations, including sea salt caramel, white cheddar, and sweet & spicy.
Brisket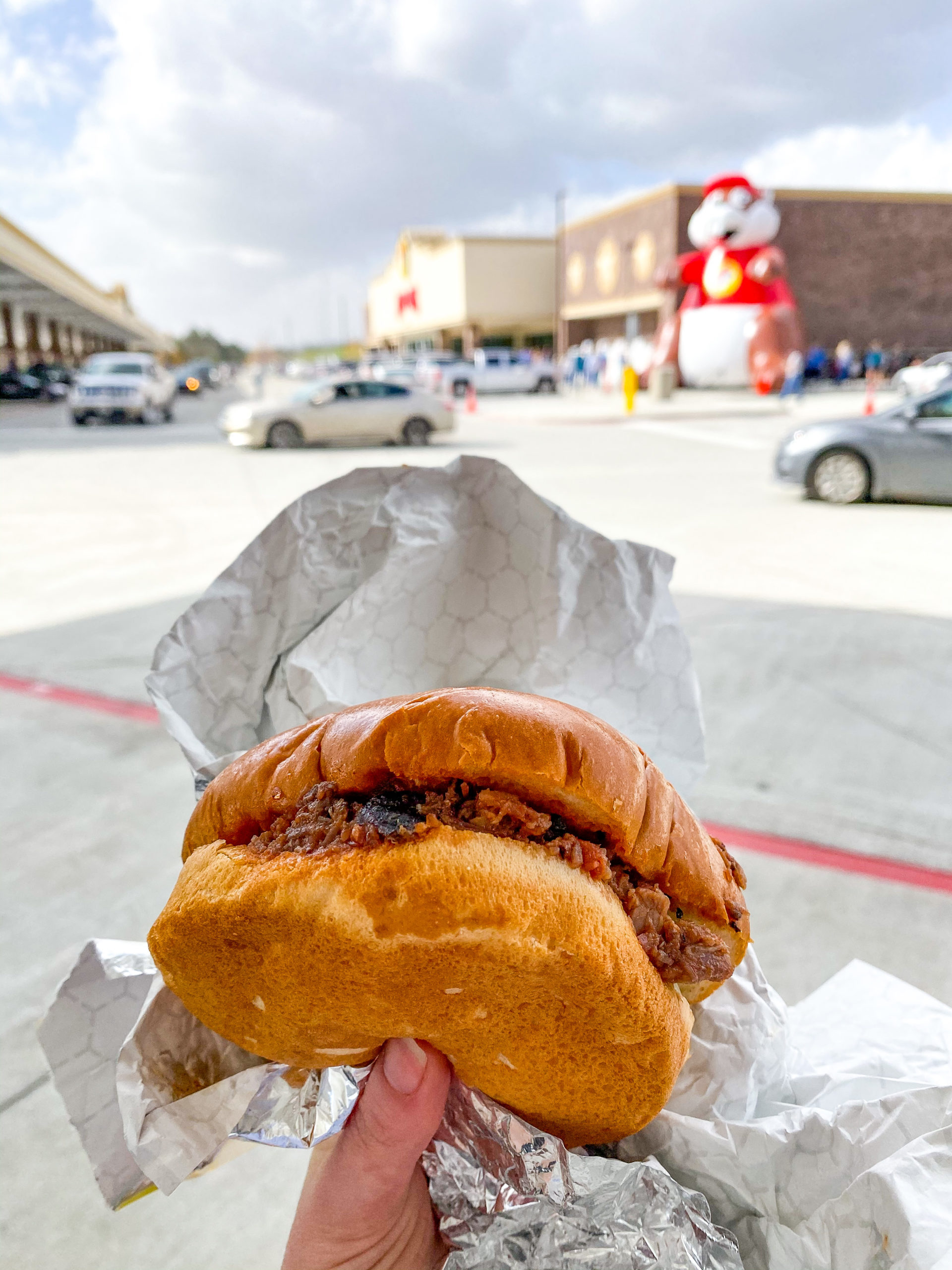 If you thought you'd never see freshly smoked brisket being sliced in the middle of a gas station, think again. Like a well-oiled machine, Buc-ee's employees slice, chop, and assemble brisket sandwiches from a centerpiece counter called the Texas Roundup station. Grab a sandwich of sliced or chopped brisket with or without pickles and onions. It's smoky, tender, and tangy-sweet from the signature sauce. Grab a side of fresh-fried Beaver Chips to go with your sandwich. 
Jerky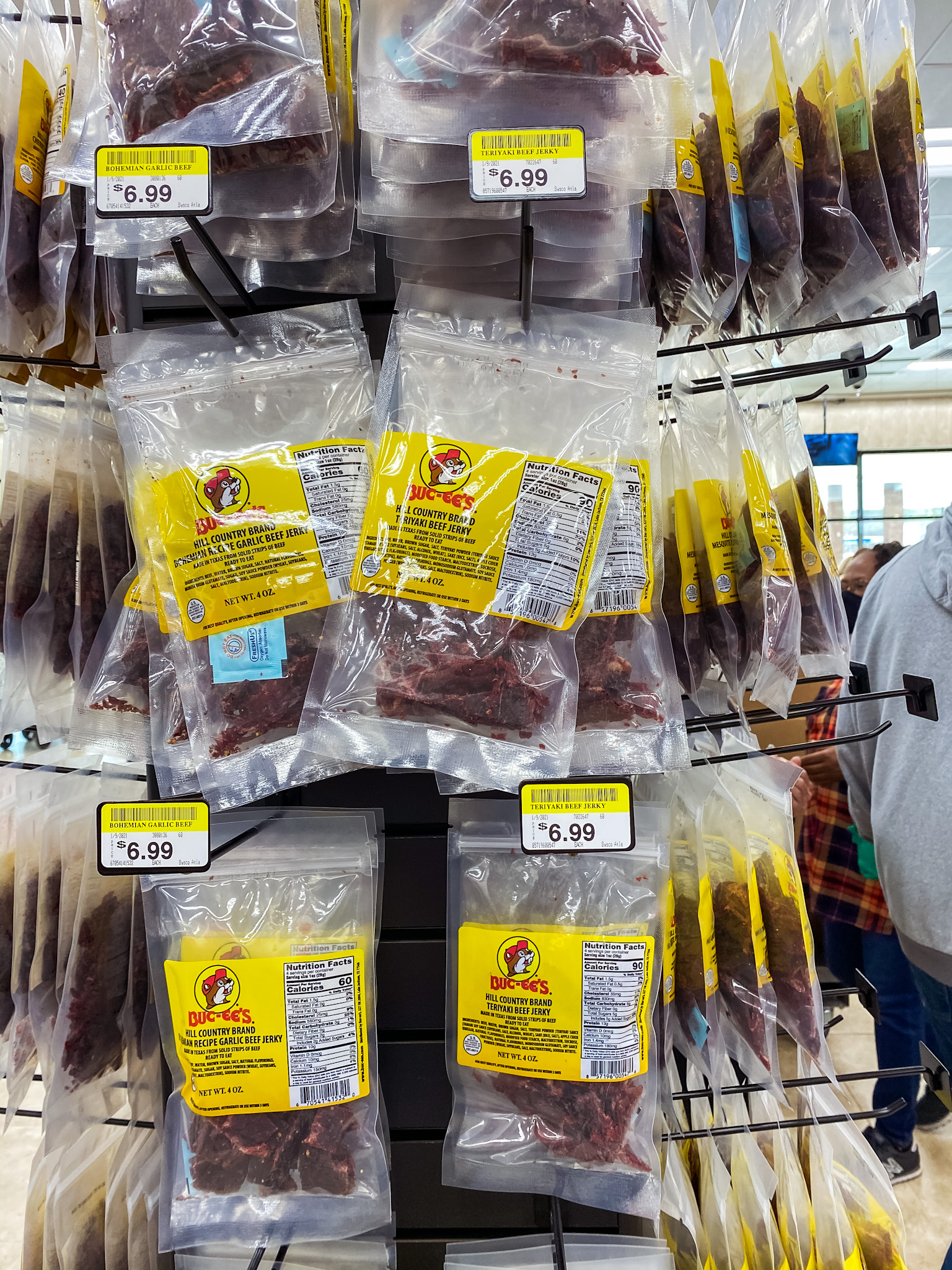 Buc-ee's is known for its jerky, which comes in multiple types and flavors. It's as juicy as jerky can be and just the right amount of chewy. Popular flavors include garlic, teriyaki, and mesquite.
Glazed Nuts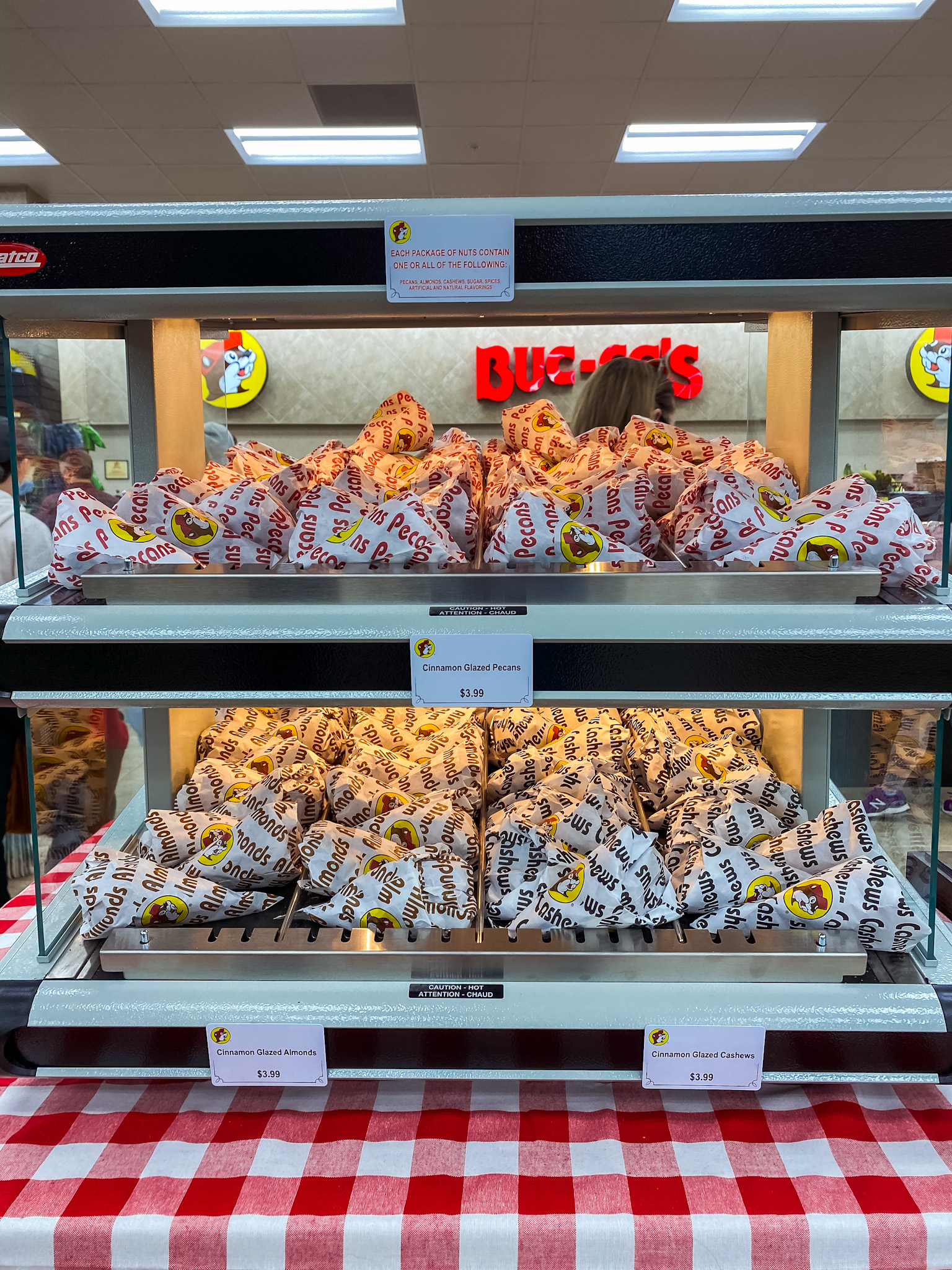 Warm, sugar-coated nuts add to the fragrant smells of Buc-ee's and make a great on-the-road snack. Grab a paper cone from under a warmer in options like cinnamon glazed almonds, cashews, and pecans.
Sizzlin' Saltines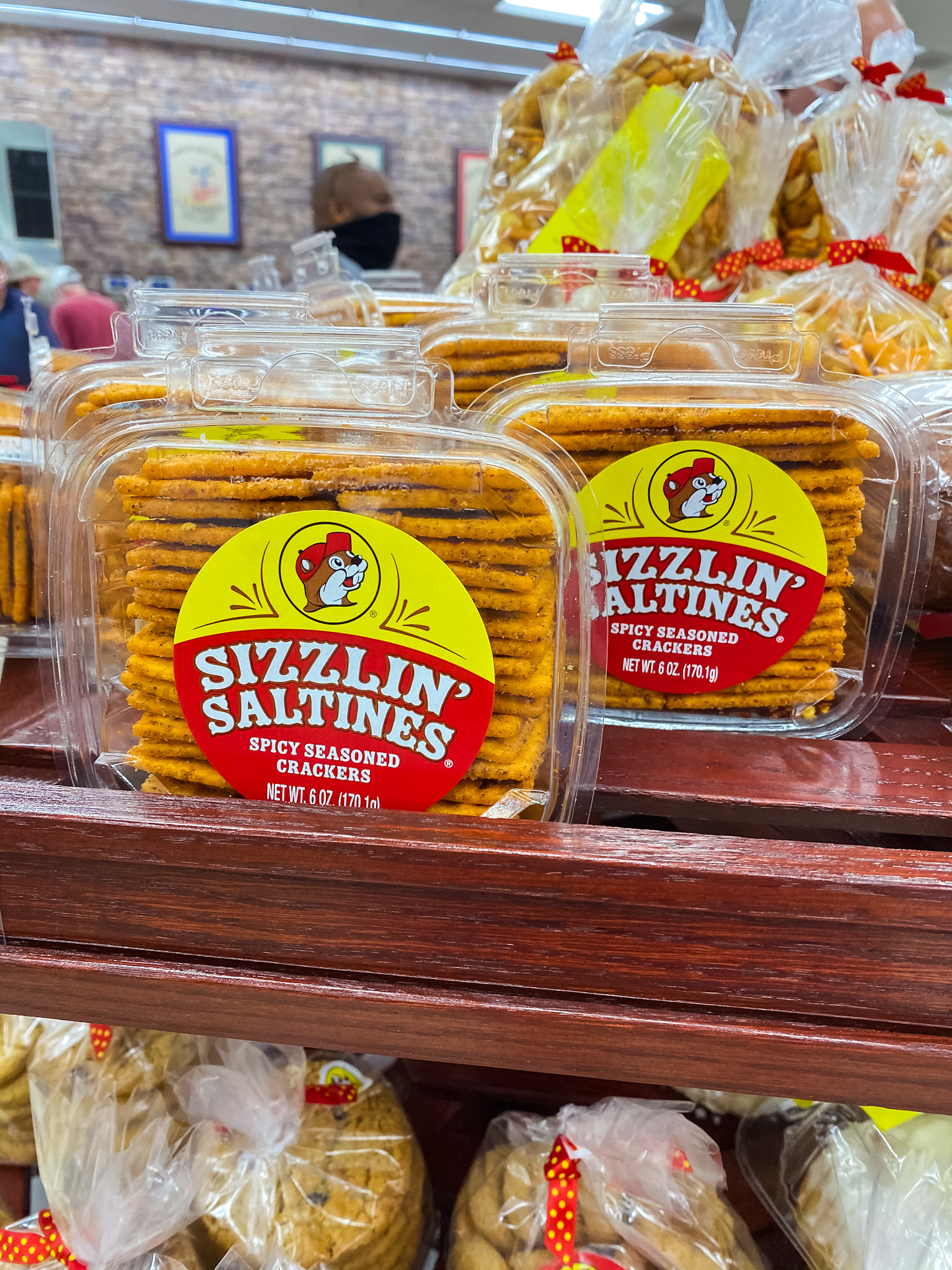 Like the classic southern snack, these party crackers kick things up a notch. The crisp saltine crackers are tossed in a tongue-burning spice mix that's truly addictive. Spice lovers, stock up on these!
These aren't the only snacks you'll find in Buc-ee's (the fudge also is a fan favorite), so when it comes to exploring it on your own, you'll find that everything is bigger in (and from) Texas!
Julia Sayers Gokhale is a writer and editor who has been working in the lifestyle journalism industry since 2012. She was Editor in Chief of Birmingham Magazine for five years and is now leading Yellowhammer News' lifestyle content. Find her on Instagram at @juliasayers or email her at julia@new-yhn.local.
Don't miss out!  Subscribe today to have Alabama's leading headlines delivered to your inbox.