Yella Fella makes massive donation to Auburn for brand new culinary science center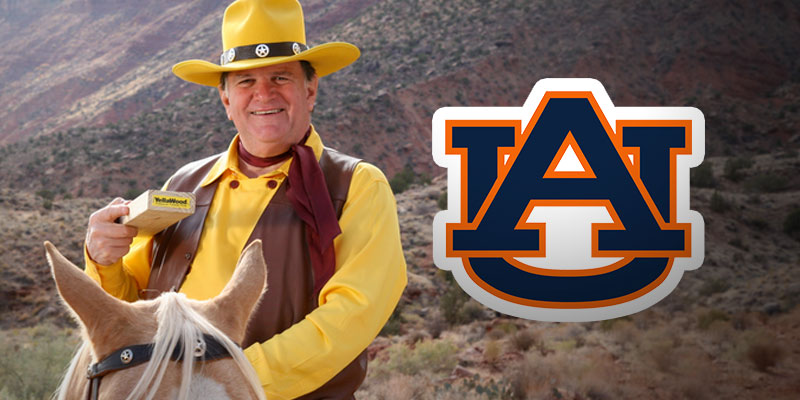 AUBURN, Ala. — James W. "Jimmy" Rane of Great Southern Wood has donated $12 million to Auburn University to create a revolutionary culinary science center in his parents' name. The new facility, which will be called the Tony and Libba Rane Culinary Science Center, was approved by the Auburn University Board of Trustees on April 7.
The Abbeville, Ala. native graduated from Auburn in 1968 with a BA in Administration. His father, Tony, was a second-generation American and a World War II veteran who enjoyed a successful career in retail, restaurant, and hotel hospitality. Now, thanks to his son's donation, Tony and his wife's legacy will be shared with students at Auburn for years to come.
"Though they were not graduates of Auburn themselves, they grew to love this university as much as their children and grandchildren do," Rane told oanow.com. "As a matter of fact, I was the first in my family line to complete a bachelor's degree and I did so at Auburn University. My brother came along soon after and many other Rane family members have also pursued their degrees on this campus. It has become a place that feels like home and we are so proud that our Auburn home will now house this fine facility named in memory of my parents."
The building will be a multi-use facility that will include a restaurant, practice kitchens, a beverage appreciation center, a spa, meeting and board rooms, hotel rooms, and luxury apartments.
"We are grateful for the Rane family's vision to establish a facility that will help train students for careers in the global hospitality and tourism industries," Auburn President Jay Gogue said. "This center will serve as a lasting tribute to Tony and Libba Rane."
Rane is the CEO of Great Southern Wood, a lumber venture that has made him Alabama's wealthiest resident. The company, headquartered in his hometown, is the largest of its kind in the world. He has also become famous for his cowboy alter ego, the Yella Fella, who appears in his company's commercials warding off bandits.
RELATED: Jimmy Rane is now the richest Alabamian, but it's what he's done with his wealth that matters
With his wealth, Rane has given back to his hometown and state with more than just a university center. Rather than expanding Great Southern Wood's Abbeville headquarters as the company grew into a global powerhouse, Rane instead chose to purchase and renovate buildings in other parts of town, like the old Standard Oil gas station, and turn them into usable office space. By doing that, the company's exponential growth has had an even greater impact on the small Alabama town.
In addition to leading the efforts to preserve and sustain his hometown and improve his home state, Rane has also proven his commitment to giving the next generation of leaders the opportunity to succeed. The Jimmy Rane Foundation was founded in 2000 and since then has given out millions of dollars in college scholarships to over 300 deserving students.