While Bentley recovers from scandal, Alabama pastors pray and offer support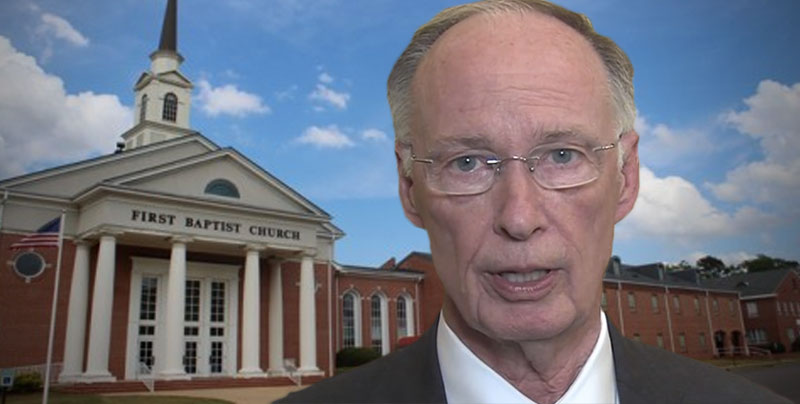 After Robert Bentley resigned from the Governor's office shrouded in scandal, Alabama's pastors are committed to cover him in prayer.
According to a recent article in the Baptist Press, the state's church leaders are disappointed in the situation surrounding the disgraced former governor, but are devoted to offer spiritual support.
"More than anything, we need to pray for Gov. Bentley," Alabama Baptist Convention President John Thweatt told the Press. He went on to say that public scandals like Bentley's are "especially devastating for us when it's a person who claims to be a believer."
The publication notes that Pastors like Travis Coleman of First Baptist Prattville "reached out to Gov. Bentley, are praying for him and are willing to help him in any way possible."
Recent reports revealed that Bentley- a former deacon at First Baptist Tuscaloosa- and his alleged mistress Rebekah Mason had been kicked out of the congregation after refusing to confess to the extramarital affair. The two had initially met at the church. Prior to that, the church's pastor, Gil McKee, had delivered a pointed sermon that was likely directed at Bentley and Mason.
"Why is it that we think that people who are living in known, unconfessed, ongoing sin should be able to come into our churches where we are preaching the gospel of Jesus Christ and they should be comfortable?" McKee said. "The truth of the matter is that some of us ought to feel uncomfortable."
Bentley resigned from office on April 10 after pleading guilty to two ethics misdemeanors. He will never be allowed to run for or hold public office again.