Alabamian who was born in Syria has life-changing experience in return to his birthplace

(Video above: Karim Shamsi-Basha looks into Syria from Israel's Golan Heights)
By Karim Shamsi-Basha
Eerie landscape laden with conflict loomed while I felt the wind on my palm through the open car window. Knowing that I couldn't see my sister, who was 50 miles away, added to the haunting feeling.
The car drove through farms with abandoned military posts riddled with bullet holes. To the right, olive trees thousands of years old stood firm. To the left, bombed-out Israeli tanks summoned ghosts of the past. In both directions, warning signs of land mines decorated the ancient landscape. I could smell fresh-baked challah bread. The Sabbath was near.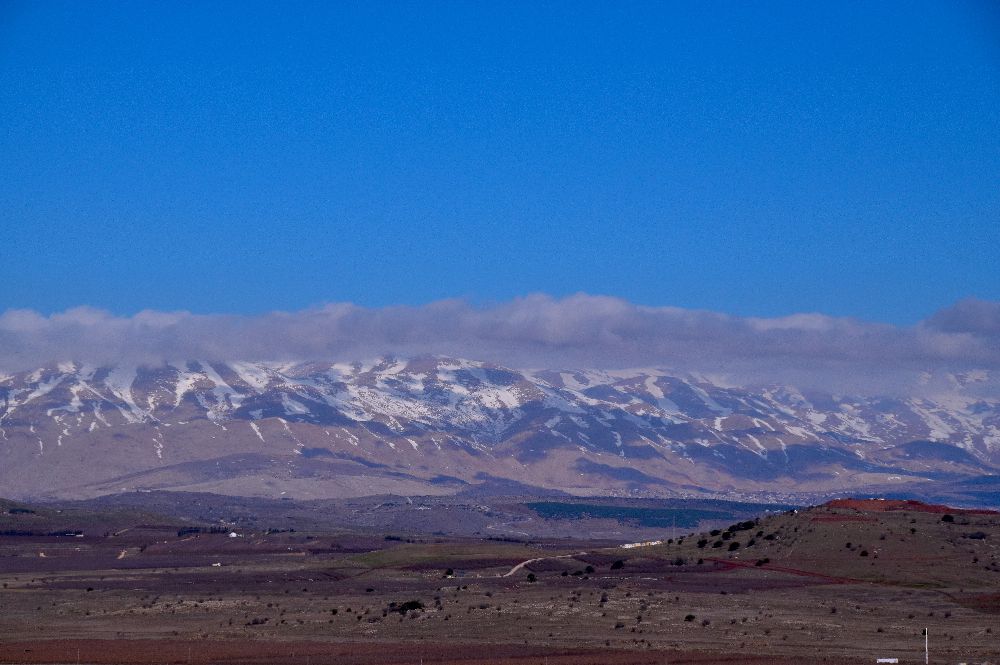 We ascended the Golan Heights, a land conquered by Israel during the Six-Day War with Syria in 1967. During my trip to the Holy Land a month ago, I struggled to reconcile what I grew up knowing with what I know now after living in America for 32 years.
Worldviews collided as I stood on what used to be the place of my birth.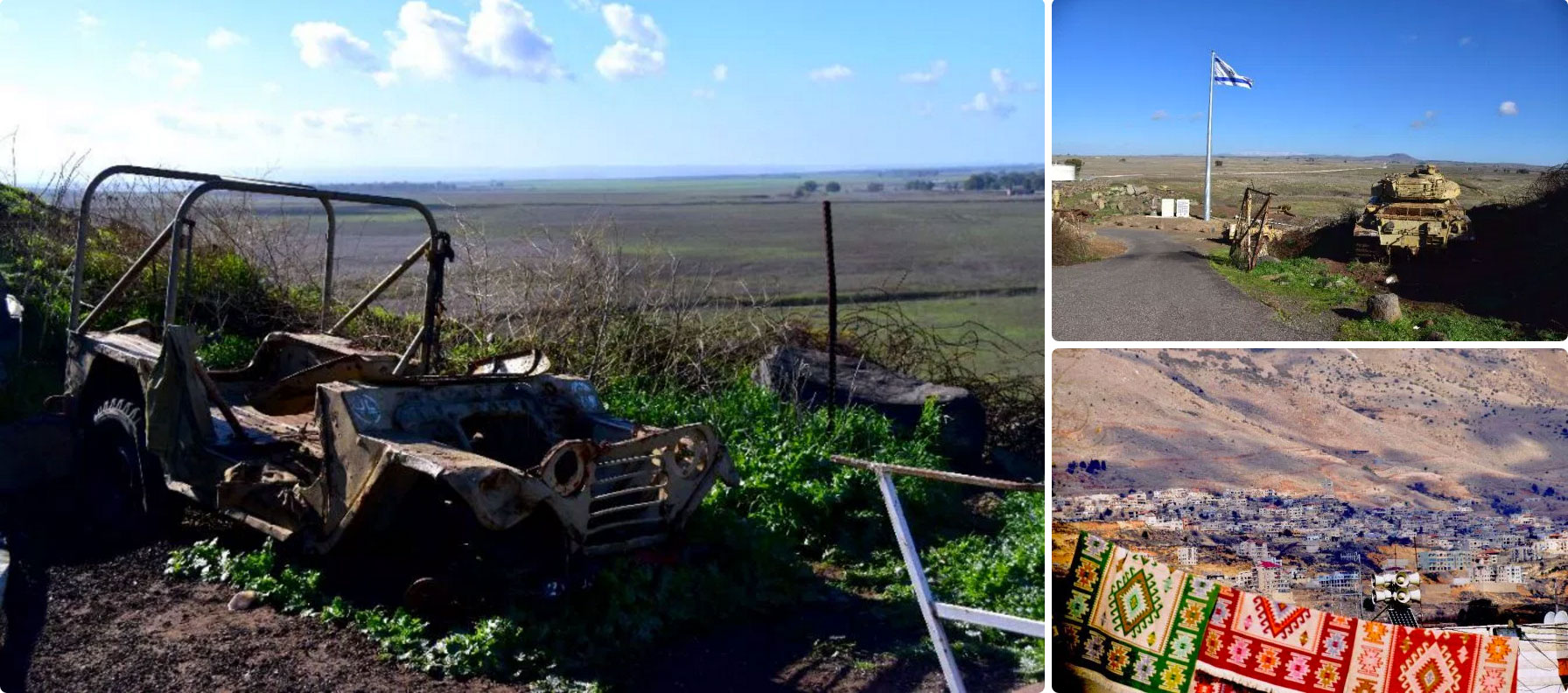 Worldview No. 1:
I grew up in Damascus in the 1970s and '80s, and I heard much about the injustice of Israel taking our land. On the anniversary of the war, we had to march the streets of Damascus and shout. Some sayings would praise the leadership of Syria, the military of Syria, and the might of Syria. Other shouts were about Israel and the Jews "stealing our land."
Expressing hatred during those school demonstrations was not appealing, so I just moved my lips. I wondered why I had to abhor an entire group of people. My father taught against that. He said discriminating based on nationality, religion, race or creed was the root of all the sick war and violence. Dad was a poet who lived on a cloud way up high, full of peace and love and joy and beauty.
But the Earth is full of humans who on occasion, fall short of expressing peace and love and joy and beauty. Humans hurt each other. Humans are imperfect. Humans have agendas.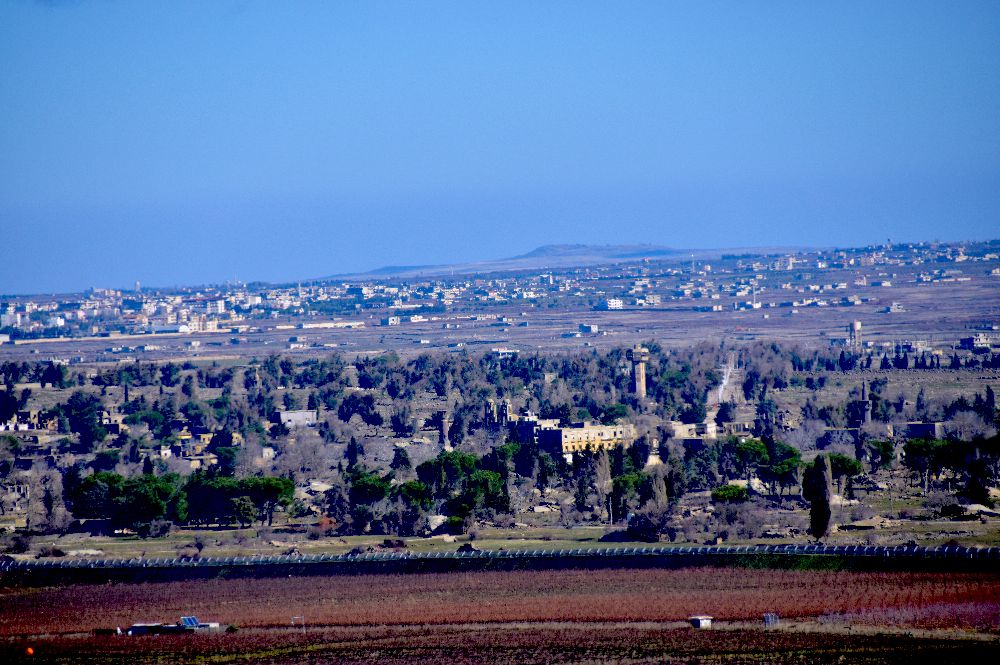 Worldview No. 2:
I came to this country in 1984 at the age of 18, and I soaked in this way of life. Over the years, I developed many friendships with Jewish- and Israeli-Americans. As my acceptance of new ideas grew, and as I started seeing the other side of the coin, those friendships occupied more of a place in my head and in my heart.
When I went to Israel with my friend Michael Duvdevani, who grew up there but lives in Birmingham, my two perspectives were challenged. I heard stories of how the were bombing Israeli farmers from atop the, and how had no choice but to conquer the land for protection.
Did Israel have the right to take the land?
Do the Syrians deserve it back?
Will they bomb the Israeli's?
Will the Israeli's bomb the Syrians?
Too many questions. The answers depend on what label, group of people, or nationality you belong to.
We stopped the car and came to a viewing station. I deposited a shekel in the telescope and looked at a huge fence separating Syria from Israel. I also saw the town of Quneitra, where I used to camp with the Boy Scouts – young Arabs filled with hopes and dreams. We worried not about world peace, but about how to cook the fish we caught from a lake by the Sea of Galilee.
I called my sister Mimi, who has been stuck in Damascus since the eruption of the civil war. I said, "Guess where I am."
She said, "I know where you are." She can't say the word Israel on the telephone.
"Can you see me waving?" I said with a quivering voice.
She laughed … while crying.
I gazed over my homeland.
Where do I even start?
As if the current civil war was not enough, now I have to look at a fence and accept it as a good thing that keeps farmers alive, while memories of bad things fight for recognition. Yes, I live in the United States, and yes, I have many Jewish friends, and yes, I revel in the freedom this country provides; but all those yesses cling to remnants of a turbulent history.
After a couple of hours of conflicting thoughts, I came to a conclusion: It wasn't my place to decide to whom the land belongs. As hard as it might be, and like my father always said, I should turn to the virtues that should govern our lives.
We should all acquiesce to peace, love, joy and beauty. Those intrinsic merits within all of us will lead to a beautiful life.
They will open doors of reconciliation, doors of tolerance, and doors of forgiveness. They will water the ancient olive trees with gentle rain and not with the cold blood of violence. They will render the land mines obsolete.
My father was on to something.