Alabama court waiting for state Democratic chair to pay fines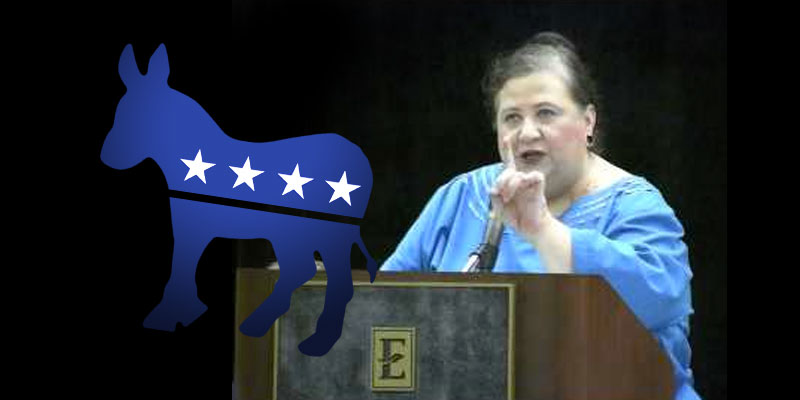 The chair of the Alabama Democrats has experienced a rocky few years overseeing the floundering state party. Amid reports of infighting and skirmishes, a local news team has revealed that Nancy Worley owes court fees dating back to 2012.
According to WAAY, her critics say "she's acting as though she's above the law." The story didn't come to the station's attention until a current member of the party asked for an investigation into the fines.
Montgomery County Court documents show that Worley owes $1345, which were incurred after she was charged with a misdemeanor five years ago.
She would not immediately agree to pay the outstanding fees.
"I am unaware of any Court charges which I owe in Montgomery, Alabama, since I have never received a notice of any charges," Worley said in a statement. "I have called one of my attorneys and he does not recall receiving a notice of these charges either. The other attorney is deceased. I have also called the Clerk's Office and she plans to investigate what, if anything, that I owe. I shall be glad to pay anything I owe if I receive a bill with details."
Former Alabama House Minority Leader Craig Ford (D- Gadsden) is among those who doubt Worley's side of the story.
"I think her being in the position she's in, she knows," Rep. Ford insisted.
Rep. Ford, a potential gubernatorial candidate in 2018, urged Worley to step down in October.
"To put it bluntly, the Alabama Democratic Party is on life support, and the only hope we have of turning our situation around is if we make immediate and significant changes, including changes in leadership," he wrote at the time.
When Worley took over in 2013, the Democratic Party was broke and facing eviction from their Montgomery headquarters. They were duly labeled as one of the "most dysfunctional" state parties in the U.S. by Roll Call magazine. There hasn't been much improvement since then. A February meeting of the Democratic Executive Committee saw several public clashes of power and loads of blame shifting as party members attempted to grasp control of the Democrats' future.