How Alabama Businesses are Contributing to Ending the Clean Water Crisis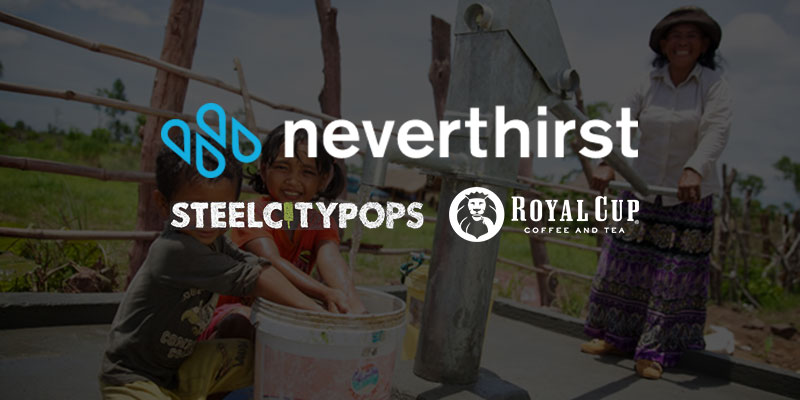 By Lauren Naumcheff
Today, Americans rarely think about where they will get their water. With running water in every home and a myriad of bottled water brands at our fingertips, it's hard to imagine that there are still 660 million people in the world who don't have access to clean water. One Birmingham based ministry is working to meet that need in impoverished communities around the world.
Neverthirst was founded in 2008 and since then has provided access to clean water to over 415,000 people in eight countries including Nepal, Chad, Cambodia, and others. Alabama business owners have committed to Neverthirst's mission and are giving back in incredible ways.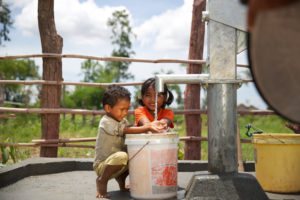 Companies including Royal Cup Coffee and Steel City Pops, among many others, have created give back programs for Neverthirst specifically. At the beginning of this year, Royal Cup launched their new Roar coffee, and two cents for every serving of coffee sold is given to fund Neverthirst water projects.
"It's a simple switch for our clients to purchase the Roar coffee because it's something they're already buying for their offices. It's another way for them to give back and have an impact." Said Jaime Ritter, a representative for Royal Cup.
Steel City Pops also contributes to Neverthirst through Provid, its bottled water brand that was created for the purpose of eliminating water-borne diseases. All proceeds from Provid water go directly to Neverthirst.
Neverthirst strives for absolute transparency in the use of its contributions. Each dollar given is tied to a project, and donors receive updates on their projects that include testimonials from the people who benefit from it.
Mark Whitehead, president of Neverthirst, said the partnerships are a "win-win." Neverthirst benefits by being able to fund more water projects, and businesses are able to demonstrate their commitment to giving back, which strengthen relationships with customers.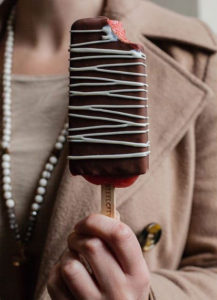 "It brings credibility to the company when they can tell their customers that they're giving back to a mission like this that's impacting others," said Whitehead.
Neverthirst has strong relationships with companies across Alabama that are working together to end the water crisis, but also to bring a message of hope to the poor and needy through sharing the Gospel of Christ. Any time a project is completed, Neverthirst staff works to connect the project to a local church.
Neverthirst's dedication to providing clean water has inspired hundreds of Alabamians who seek to bless others and give to the poor, but the need is still great. To learn more about becoming a Neverthirst business partner, please visit their website at www.neverthirstwater.org.