Intense Navy SEAL-created obstacle course is coming to Alabama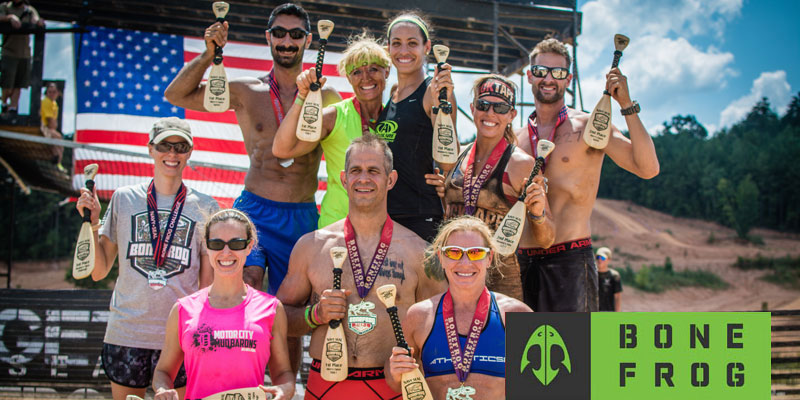 TALLADEGA, Ala. — There are obstacle courses, and then there's Bonefrog. As the only Navy SEAL obstacle course in the country, Bonefrog boasts a unique and intense experience that will come to Alabama later this month.
"We are known as a very hard obstacle course race," said Brian Carney, founder and CEO of Bonefrog. "We don't share a market with the Warrior Dashes or the Spartan Sprint because we don't have a lot of the 'fun' type obstacles like water slides. It's more strict military-type stuff."
Carney, a 13-year Navy SEAL veteran, began engineering the company back in November 2012 when he was serving in Afghanistan. After hearing about the growing popularity of obstacle course races back in the states, he thought he could do it better.
"These are businessmen that have no military background that are trying to recreate a military-style obstacle course," he said. "They might have a business degree, but I could even the score with my background in the military."
The Navy SEAL obstacle course is universally recognized as one of the most difficult in the world. With that in mind, Bonefrog integrates elements of that course as much as it can. "We try to bring as much of our SEAL training to the course as possible," Carney said.
Currently, Bonefrog offers three different races at each of its events. Their bread and butter is the Challenge Race, which is eight miles long with 30 obstacles. Later, Bonefrog added the shorter three-mile, 20 obstacle Sprint Race.
However, after feedback from their athletes, Bonefrog found that it needed to add an even more intense race. Now, they offer the 11-mile, 50 obstacle Tier 1 Race that sells out at almost every event. "People don't want easier; they want harder," Carney said.
As a hardcore race, Bonefrog attracts hardcore athletes. "We don't get a lot of weekend warriors," he said. "These are people that are really training and in top physical condition."
While some women participate, the racers are predominantly males between the ages of 24 and 46 who work out regularly.
Carney noted that the race is upper-body heavy. Because of the number and difficulty the of obstacles, he said most people prepare for the race with standard upper-body workouts.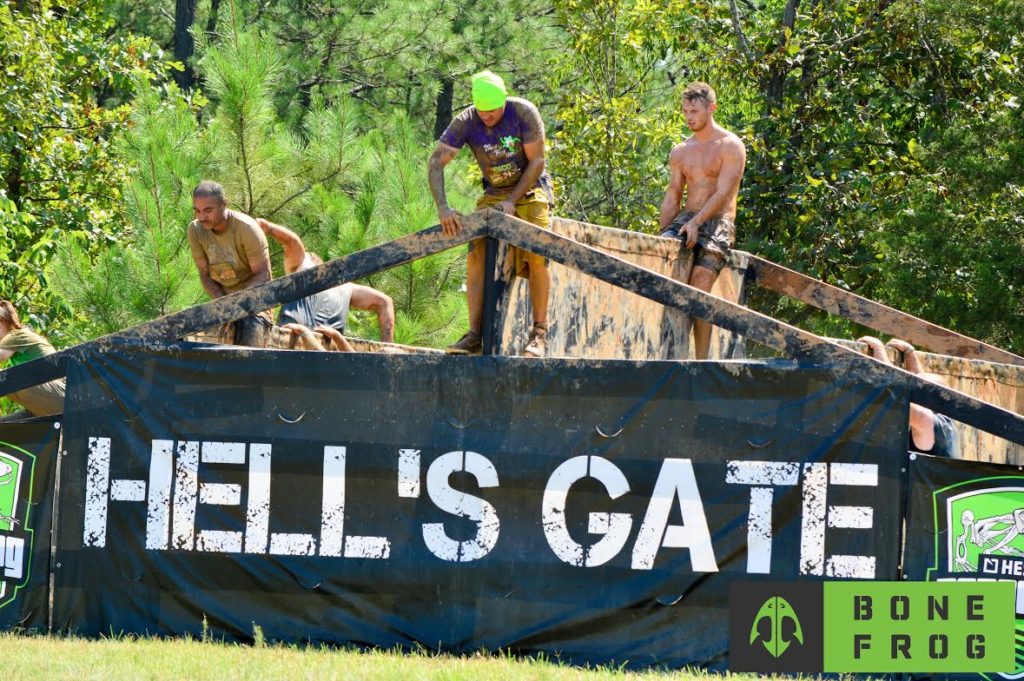 In the past four years, Bonefrog has exploded in popularity. After only serving 300 racers in 2013, the company is on pace to serve 15,000 this year alone.
Bonefrog's unique courses certainly set it apart from its competitors, but there are other factors that have boosted its appeal as well. "Major venues have helped our draw, too," Carney said said. "Not only do we have the race coming up at the Talledega Superspeedway, but we have a race at the only Formula 1 racetrack in the country when we go to Austin."
The latest Bonefrog race ended up in Talladega thanks to the lobbying of a satisfied customer.
In 2016, Bonefrog held a race in Atlanta that was attended by the daughter of Talledega Superspeedway's owner. After hearing about his daughter's experience, the owner reached out to Carney host one of their own. Now, people from across the state will have the opportunity to see how they measure up to SEAL standards.
Bonefrog will be in Talladega on March 25. You can learn more about the company on its website here.