Young Republican National Convention set to hit Mobile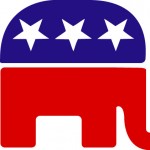 Today, the 2013 Young Republican National Convention will convene in Mobile for GOP-centric speakers, events, and meetings that will last through Sunday.
The convention will feature keynote speakers Republican National Committee chairman Reince Priebus Sen. Jeff Sessions, R-Mobile, and Gov. Robert Bentley, as well as luncheon events with U.S. Reps Martha Roby, R-Montgomery, and Kevin Yoder, R-Kan.
"I am grateful for this invitation and thrilled that this event will be hosted in Mobile," Sessions said in a statement. "As a former Young Republican myself, I look forward to discussing with these young men and women of conviction what our party must do to bring more young people into the movement  – especially pushing for the kind of economic reforms necessary to create opportunity for all young Americans."
Young Republican National Federation chairwoman Lisa Stickan echoed Sessions' sentiment. In an interview Tuesday afternoon, she touted Mobile as the host site and its local GOP apparatus.
"Our organization is excited to come to Alabama for our biennial convention," Stickan told Yellowhammer. "The Alabama Young Republicans are a strong federation and I know they will be great hosts for all the Young Republicans around the country. We have great southern representation in the YRNF, so it's always nice to be hosted by one of our groups there.  Additionally, when I came for the preconvention visit, everyone in the party there, including your senior party, your county party, the in-state party — the dignitaries sort of speak, really rolled out the red carpet for us. They're very excited to have us there and I think that really sends a good message in terms of us trying to court younger voters and just the excitement that a convention can bring."
Stickan explained that beyond just electing new members, which happens on the last day of the event, there are a number of projects and working meetings for various events ranging from outreach to international organizing.
Stickan assumed the chairperson duties in 2010 after her predecessor Audra Shay resigned. That gave Stickan the unique opportunity to head the organization during both a midterm election in 2010 and a presidential election in 2012. She explained how this event can be a jumping-off point for upcoming national elections.
"Obviously the midterm election is to be very significant for us," she said. "I think there is a swing of momentum there to our side, sort of speak just in terms of the IRS misconduct, in terms of Obamacare — in terms of all these recent developments. Additionally, the economy, particularly Young Republicans and other young Americans are finding themselves struggling to find employment. And given that need to find economic, I think we have a good message for 2014 and I think we're going to have some exciting gubernatorial, senatorial and congressional races."
Stickan said part of that effort was getting boots on the ground in certain areas, not on behalf of a candidate, but on behalf of the party.
Event chair and Grand Bay native Nikki Carey-Nicholson, told Yellowhammer of the importance of the convention, including showcasing the local area.
"YRNC is the gathering of present and future leaders of the Republican Party ages 18-40 from all over the country and some internationally," Carey-Nicholson said. "We elect our new administration during this convention, have the opportunity to meet elected officials, and hang out with fellow YRs. YRNC is also a chance for us to showcase the beauty, culture, and history of the Alabama Gulf Coast."