What Alabamians Need To Know About The New iPhone X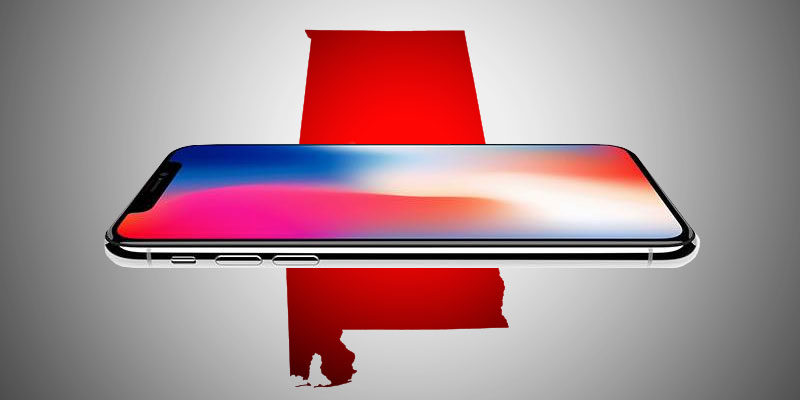 "Say hello to the future," was the mantra echoed at Apples long anticipated announcement of their newest iPhone yet, iPhone X.
So like every year, you might be asking yourself, is the new phone worth the upgrade? Instead of digging through the flurry of articles of why you should or shouldn't upgrade, we've broken it down to the biggest features in the new release.
1. "It's all screen." That's right, like many experts predicted, the iPhone X has a screen to screen display. Leaving you with a 5.8-inch display that spans from corner to corner.

2. Facial recognition technology is the way of the future with iPhone X. By making the display edge to edge, Apple has removed the Home button, leaving them with a problem – How to open the phone. No worries, they've got it covered. Using a myriad of sensors on the front of the phone, the new iPhone will be able to take over 30,000 instantaneous scans of your face, even allowing it to recognize you in the dark.

3. The screen resolution also got a MASSIVE upgrade this time around. Instead of the normal retina display, the new phone will have an OLED display they are calling "super retina display." And according to Apple, this is the best display ever put into a cellular device.

4. Forgot your Lighting Bolt charger? Don't worry, now you can also charge your phone wirelessly on a charging pad, just like the Apple Watch. The new glass back on the phone allows it to support conductive charging for the first time ever in an iPhone.

5. It's not really an iPhone upgrade if the camera stays the same, is it? Now customers will gain access to a new dual 12MP camera sensor capable of working with apps that use augmented reality software. Basically, you'll be able to use Apples new "Animoji" and send videos to friends where fake creatures are mimicking the movement of your face. Might sound a little weird, but you'll probably get a kick out of it.

6. When can I get my hands on it? The iPhone X will be available for pre-order beginning Friday, October 27, and it will arrive Friday, November 3.

7. Ok, so the big question. How much will it set me back? The base model, iPhone X, will start at $999. With that, you be able to pick from two colors, silver and space gray, and it will come with 64GB of storage.
So that's it, what do you think?