WATCH: Cam Newton surprises 10 year-old heart patient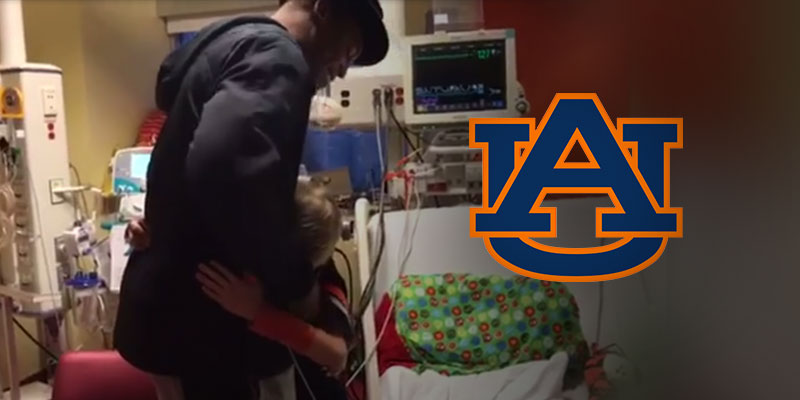 ATLANTA, Ga. –For most people, Christmas is the time of year to get together with family and friends to fellowship in the comfort of a home. But not everyone is that lucky.
Ten year old Taylor Deckard spent Christmas in the hospital battling his severe heart condition. As a huge Auburn Tigers fan, he only had one wish this year: to meet former Auburn star quarterback Cam Newton.
On Tuesday, Taylor got his wish.
According to a Panthers' beat writer, Newton chartered a flight on his day off to come meet Taylor. "I feel your heart — it's going 1,000 miles per hour," Newton told Taylor.
Newton, now quarterbacking the NFL's Carolina Panthers, has a passion for kids and centers most of his charity work on giving back to the youth. He founded the Cam Newton Foundation, which is dedicated to making a positive impact in youth education, physical fitness and health, and community service.
On the field, his talent is unquestioned. At Auburn, Newton won the Heisman Trophy and led the Tigers to their second national championship during the 2010 season. In the NFL, he won the 2015 MVP award after becoming the first quarterback to pass for 35 touchdowns while also rushing for 10. His Panthers came just short of winning the Super Bowl Title after losing to the Denver Broncos 24-10.