Your late afternoon Yellowhammer News update
written by J. Holland
on November 13, 2017 at 4:00 pm CST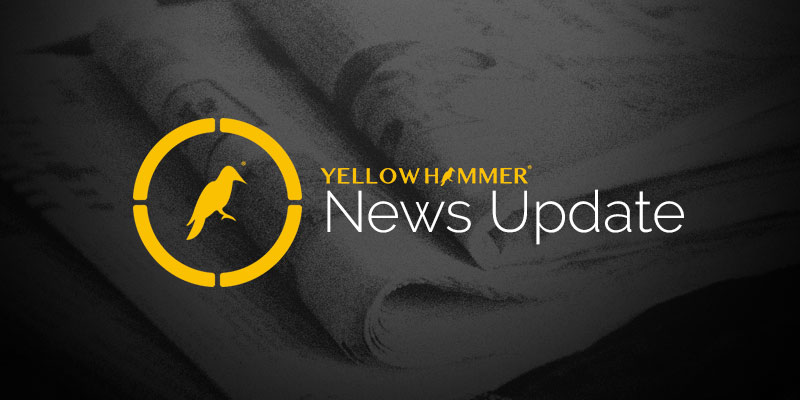 Chairman of the Alabama Republican Party Terry Lathan says there is a strong surge of support for Roy Moore in the last few days and that removing Moore as the party's nominee for the Dec. 12 special election for the U.S. Senate is very unlikely. Lathan says the members of the party's steering committee that she has talked to have not decided whether to meet to consider or not and if any action might be taken regarding Moore's candidacy.
Meanwhile, over 50 pastors signed a letter of support for Roy Moore in the wake of sexual misconduct allegations a few weeks before the special U.S. Senate election. Sunday, Moore's wife Kayla posted the letters on her Facebook page after allegations her husband had sexual contact with a 14-year-old in 1979 when he was 32-years-old.
The National Peanut Festival in Dothan may have drawn its largest crowds ever this fall. The ten-day event that ended Sunday was helped by unusually dry weather as hardly any rainfall hampered the event this year. Organizers are still tallying up the attendance figures, but say this year's festival is "shaping up to be the biggest festival ever." Average attendance is about 160,000.
Roy Moore's campaign released a statement just before a scheduled news conference with attorney Gloria Allred and a new accuser today.  The statement read in part, "Gloria Allred is a sensationalist leading a witch hunt, and she is only around to create a spectacle. Allred was the attorney who claims credit for giving us Roe v. Wade, which has resulted in the murder of tens of millions of unborn babies. We've said this before and we'll say it again: Judge Moore is an innocent man and has never had any sexual misconduct with anyone."