Your late afternoon Yellowhammer News update
written by J. Holland
on November 9, 2017 at 4:13 pm CST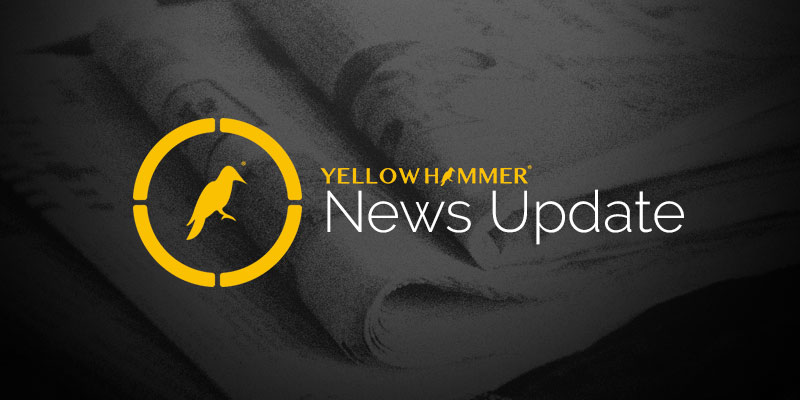 Roland Campos, 64, the former Madison County sheriff's deputy, is accused of child sexual abuse; his case will be turned over to the Madison County grand jury. Campos resigned from the sheriff's office after he was accused of sexually abusing a 12-year-old family member in August. The sheriff's office requested the Huntsville Police Department investigate the criminal charges against Campos.
Edward Seibold, who was convicted of killing sisters Mary Lynn Sinclair, 9, and Elizabeth "Libba" Sinclair, 18; and Mary "MayMay" Durant, 8, fifty years ago in Auburn was denied parole. Seibold's case went before the Alabama Pardons and Parole Board on Wednesday. Alabama law requires that Seibold be allowed a parole hearing every five years.
Cedric Orlando Young, 28, of Mobile, pleaded guilty to a double homicide in Etowah County and received consecutive life sentences for the crimes. In a news release Wednesday, Attorney General Steve Marshall, said Young entered the plea to two counts of murder in the deaths of Jabari Player and Billy Baker of Gadsden. Young was traveling in a car on the Highway 431 bridge in Gadsden and shot into another vehicle killing the two men.
Jennifer Flynn Cataldo, 37, of Sterrett, near Birmingham, was sentenced to more than two years in federal prison Wednesday for faking cancer in order to solicit more than $260,000 in donations from people wanting to help her. The federal judge also ordered Cataldo to pay about $80,000 in restitution to her victims. Cataldo began claiming she had cancer in 2014. According to authorities, she used some of the money to buy drugs.
Mershell Campbell, 59, of Greenville, was arrested and charged with theft after she admitted to stealing $46,000 from Greenville's Community Neighbor Bank. Greenville police said Campbell took the money, from March to the end of October. The bank ran an internal audit and found the money was missing. Campbell had been a bank employee since 2013. Wednesday, she was booked into Butler County Jail with a bond of $30,000.