Your afternoon Yellowhammer News update
written by J. Holland
on November 9, 2017 at 1:30 pm CST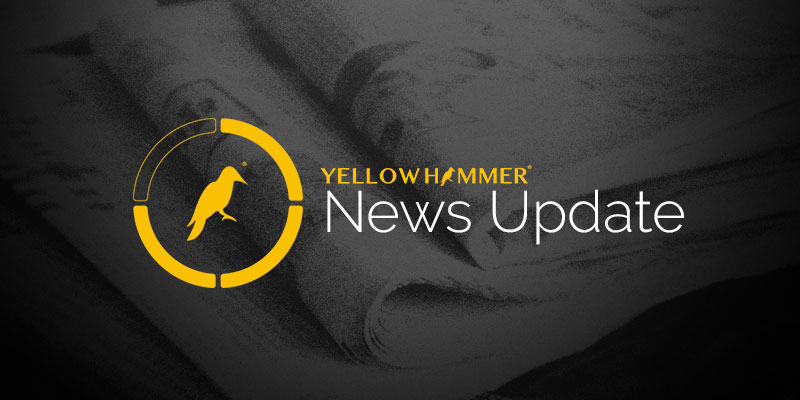 Governor Kay Ivey awards a grant of more than $112,000 to help Alabamians who are victims of drunk drivers. The grant will help Alabama Mothers Against Drunk Driving (MADD) provide victim services including legal support and assistance in filing for compensation. MADD provides guidance and support to victims throughout the criminal justice process. The organization offers individual and group counseling and helps victims secure other needed services. The Alabama Department of Economic and Community Affairs is administering the grant from funds made available by the U.S. Department of Justice.
The Anniston Army Depot honored the more than 650 veterans it employs who served through decades of war and peace in each of the branches of service, as the depot hosted a Veterans Day Ceremony. Vietnam-era veterans were recognized in commemoration of the 50th anniversary of the Vietnam War. The Anniston Army Depot holds a ceremony every year giving thanks to the men and women who have served and continue to serve our country.
The ticket office at Auburn University says there are some counterfeit tickets circulating for the Auburn-Georgia game, as well as the upcoming Iron Bowl. The only authorized sources for these tickets is the school ticket office, ReplyBuy and StubHub. The scammers are using Photoshop and home printers to make the tickets look pretty official. Buyers BEWARE because no one with a counterfeit ticket will be permitted to attend the game.
The Gadsden-Etowah Patriots Associations hosted the 43rd annual Patriot's Day Program Wednesday to honor veterans in Etowah County. Seven people were inducted into the Patriot's Hall of Honor. Patriot's Day speaker Rick Vaughan spoke of his three consecutive tours of duty in Vietnam. After the luncheon, the crowd moved to the Veterans Day Parade on Broad Street, which brought out hundreds to celebrate the men and women who fought for our country. The city of Gadsden hosted the parade to honor the veterans who served in the military. Citizens lined the street and waved American flags to show their appreciation.