State Senator Tim Melson Announces Bid For Second Term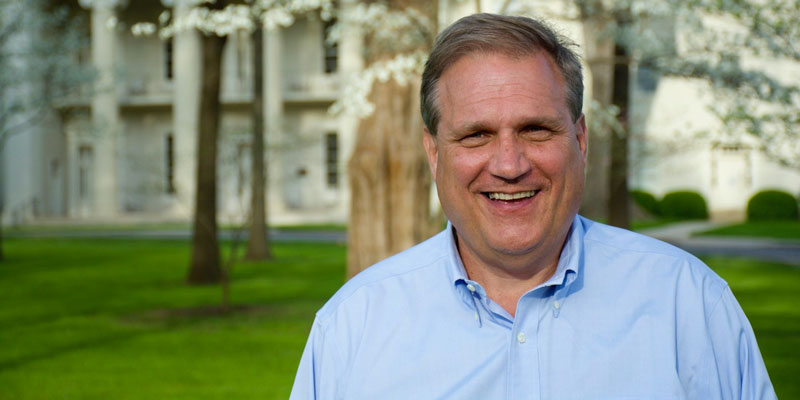 Earlier today Republican Senator Tim Melson announced his intent to seek a second term in the Alabama State Senate.
A native Alabamian, Melson represents Lauderdale, Limestone and Madison Counties. He received his medical degree from the University of Alabama at Birmingham, and before his first term in the Senate, he spent nearly 20 years as a practicing anesthesiologist at Helen Keller Hospital.
In a statement addressing his candidacy, the Senator Melson said, "When I ran in 2014, I wanted to help bring more jobs and economic development to North Alabama.We needed a pro-business state senator who would be a real advocate for our area in Montgomery.Working with our local delegation, I made sure that Hwy 43 was expanded and I've worked with economic development officials in Limestone, Lauderdale, and Madison counties. There is a lot of excitement around the upcoming Lauderdale workforce development center and the adjacent agricultural multipurpose facility. These facilities will be an economic boost for the area. The workforce development center will help improve our workforce and match people with good-paying jobs. The agricultural multipurpose facility will lead to more local jobs and more tourism for our economy."
He also made clear that there was more work to be done. Highlighting his fight to uphold conservative ideals, Melson touted his record of protecting the second amendment, opposing Obamacare, and fighting for the rights of the unborn. "My record is clear that I have been strong on those issues. I hope the people of North Alabama will give me the chance to continue representing them," said Melson.
Aside from his Senate duties, Melson is a crop farmer and cattleman hobbyist. He's been married to his wife Lynn for 37 years, and they have three children and four grandchildren.