Sen. Strange appears on Fox Business discussing Obamacare repeal and replace Senate legislation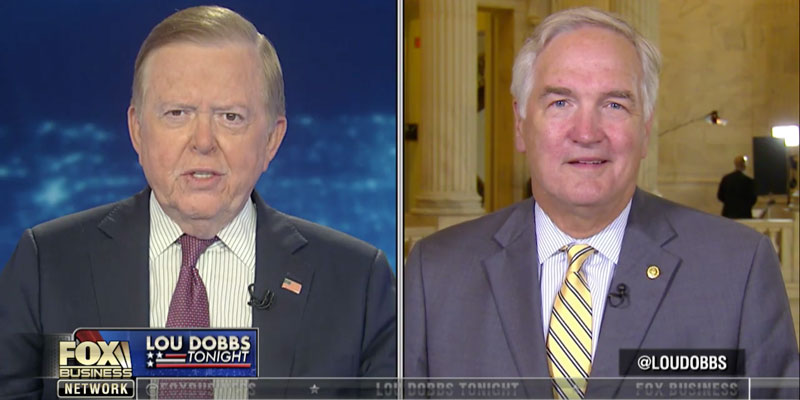 June 22, 2017 – U.S. Senator Luther Strange appeared on Fox Business with Lou Dobbs on Wednesday evening to discuss the anticipated Senate legislation to repeal and replace Obamacare:
Sen. Strange: I'm confident about the new GOP health care bill
Sen. Luther Strange (R-AL) on the Republican health care bill.

Strange: "It can't come soon enough in my judgement. The people of my state and the country want action. They believe in President Trump and his promise – that's what I am committed to doing. It's time to get something out there we can actually review and vote on, and I'm very optimistic. We can debate this forever, but we've got to vote. The people are hurting in Alabama and around the country."
Strange also joined Maria Bartiromo on Fox Business early Thursday morning to discuss the legislation, as well as tax reform:
Will tax reform be easier to achieve than health care reform?
Sen. Luther Strange (R-Ala.) on Republican efforts to achieve health care and tax reform.
Strange: "There is common ground because we're facing a disaster. We can't do nothing. We have an obligation to fix the Obamacare mess. That's the driving force here. There are plenty of opinions in the Senate, but the American people expect us to act and I think that President Trump's exactly right. That was his promise. We've got to act. We can't just ignore it and let it fail. That would be a real disappointment.
"Obamacare is failing on the ground right before our eyes. There's no debate about that. But it's very frustrating to watch my colleagues on the Democratic side come out with attacks on a bill they haven't even seen yet. They've already written it off. They've signaled to us they have no interest in helping us at all and that's very disappointing.
"I can tell you that Alabama's been most severely hurt by Obamacare and I'm interested in conservative principles – that's what I'm going to be looking for in the bill today. So I'm optimistic we're going to come together.
"Obviously premium increases, high deductibles have been a top priority. What I'm interested in is insurance that actually provides healthcare, not just an insurance policy that doesn't provide anything. The average business man who's trying to do the right thing now has a premium that's higher than their mortgage. That's just unacceptable."
---
Alabama Senator Luther Strange serves on the Senate Committees on Agriculture, Nutrition & Forestry; Armed Services; Budget; and Energy & Natural Resources.
---
This content is a press release that was not released by Yellowhammer.