Sen. Sessions: 'Slick' Hillary distorted Trump's comments on PTSD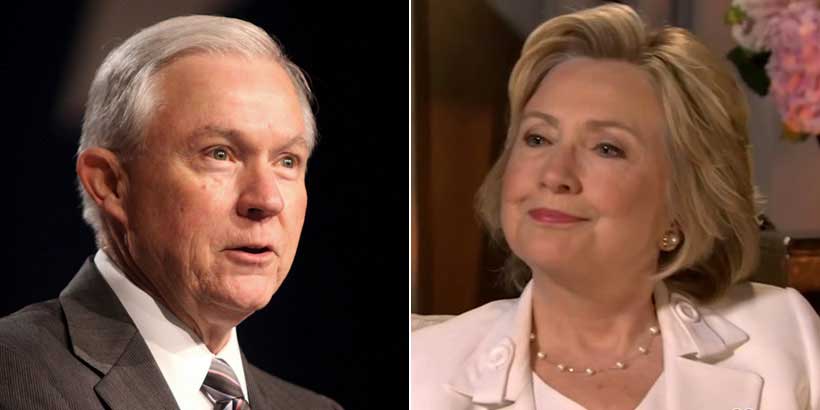 Senator Jeff Sessions is blasting Hillary Clinton for distorting recent comments made by Donald Trump about veterans suffering from PTSD.
"When people come back from war and combat and they see maybe what a lot of the folks in this room have seen many times over, and you're strong and you can handle it, but a lot of people can't handle it," Trump said during a retired American Warriors PAC event on Monday. "They see horror stories and they see things that you can't see in the movies- nobody would believe it."
Trump went on to say that more mental health support is needed for troops suffering from PTSD, though Hillary Clinton was quick to accuse the GOP candidate of calling traumatized soldiers "weak."
During an interview with CNN's Wolf Blitzer on Tuesday, Sen. Sessions launched back at Clinton's comments. He said that Hillary was distorting Trump's statements.
"From the day one in his campaign, Donald Trump has talked about rebuilding our commitment to veterans and fixing the broken veterans' healthcare system. I don't think he's hardly given a speech that he hasn't led with that issue," Sessions said. "So for Hillary Clinton, who's allowed her own State Department people to be attacked at night without a response in Benghazi, and producing a failed foreign policy that's created chaos, refugees and death throughout the Middle East, I think that's a very inappropriate comment."
"She, as she typically does, takes it out of context, the slick politician that she is, and tries to suggest that this man- who's greatly committed to fixing V.A.- is somehow wrong," he added.
Throughout the 2016 presidential election, Senator Jeff Sessions has been regarded as one of Donald Trump's strongest supporters. He is now a key surrogate and adviser on the GOP nominee's national security advisory committee.