Retired General David Petraeus to Headline BCA's 2017 Chairman's Dinner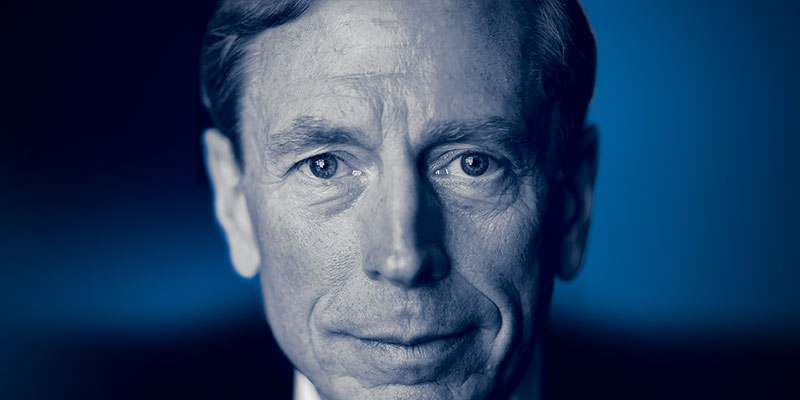 The Business Council of Alabama has had many notable speakers to headline its annual Chairman's Dinner and this year's speaker is no exception.
Retired U.S. Army Gen. David H. Petraeus, who served as director of the Central Intelligence Agency after his retirement, will be the BCA's Chairman's Dinner speaker Sept. 20 in Birmingham.
"General Petraeus served with distinction and is one of the most prominent military figures of the post 9-11 era and the 21st century," said BCA Chairman Jeff Coleman, president, and CEO of Coleman Worldwide Moving in Dothan. "We're honored to host General Petraeus as our speaker for this year's Chairman's Dinner. His speech will entertain, inform, and provide insight about the world's current geopolitical, military, and economic climate."
The BCA's Chairman's Dinner is an annual event that honors the investors of the Carrying the Flag for Business Campaign, the fundraising campaign of the BCA's non-partisan political arm, ProgressPAC.
"BCA's Carrying the Flag for Business Campaign is the method by which Alabama's business community defends, defeats, and recruits candidates who put the private sector first," said BCA ProgressPAC Chairman Perry Hand, CEO, and chairman of Volkert, Inc. in Mobile. "Time and again, we witness games being played in the Legislature on critical issues, including infrastructure and health care mandates. It is time to put the focus back on the candidates who value the business community and the issues that create jobs."
"Our efforts to build a pro-business majority in the Alabama Legislature are possible because Alabama's private-sector job creators continue to invest in ProgressPAC, the BCA's political action committee," said BCA President and CEO William J. Canary. "Having General Petraeus, one of the most prominent U.S. military figures of the post-9/11 era, promises to make this year's campaign, which is so critical to the 2018 election cycle, a home run."
General Petraeus is now a partner with a global investment firm and chairman of its global institute. He was named one of America's 25 Best Leaders by the U.S. News and World Report, was a runner-up for Time magazine's Person of the Year, the Daily Telegraph Man of the Year,  and one of Foreign Policy magazine's top 100 public intellectuals.
A sought-after public speaker, General Petraeus is a distinguished graduate of the U.S. Military Academy who chose the less-than-glamorous infantry for his career, was commissioned as a second lieutenant in 1974, spent 37 years on active duty, rose to full general, and was director of the CIA.
General Petraeus led the Surge in Iraq, oversaw the organization that produced the U.S. Army's counterinsurgency manual, and overhauled the preparation of U.S. Army leaders and units for deployment to combat.
More information on the dinner can be found at bcatoday.org.