The Purpose of Superstation 101 WYDE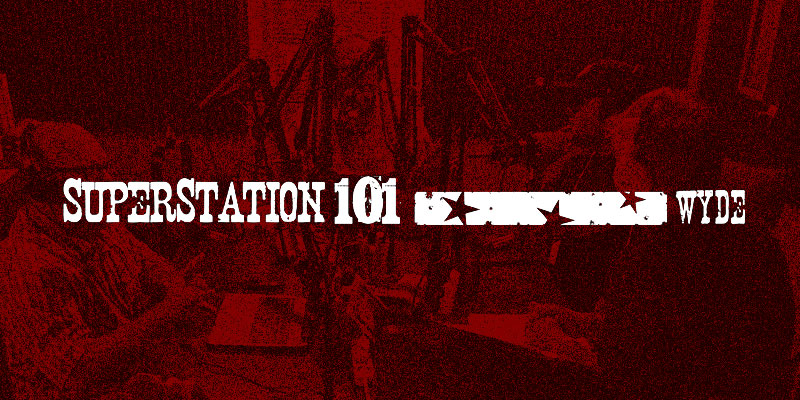 By Tori Quinn
The world at large is filled with all kinds of voices shouting every kind of opinion. In the midst of trying to understand what is happening around us, these varying perspectives can coincide with our own, boosting our morale and sense of belonging. Or they can clash against our beliefs like a destructive tidal wave that sends us whirling, leaving us confused, offended, or even angry. It is a daily challenge to make sense of what is happening around us, and it's an even bigger challenge to be a hard-working, compassionate member of a society that seems to thrive on the destruction of social mores and all the things we hold dear. Our patriotism is mocked while our flag is burned. Our religion is harassed and abused while members of terrorist organizations call us infidels and declare the necessity of our death. Our families are hunted by Hollywood gunslingers with the agenda to demoralize and demonize our beliefs in marriage, parenting, the right to bear arms, and our pursuit of life, liberty, and happiness.
At Superstation 101 WYDE, we strive to listen to all of these voices and differentiate between the logic and the chaos in order to present to you the underlying meaning of what's going on in our world. We strive to give you not just news coverage, but an understanding of why these events are occurring and what you can do about it in your realm of influence.
In order to offer you our very best, Superstation 101 has changed its line-up. To kickstart the day, you'll get news headlines on am with Michael and Jessica from 6 to 10. Unafraid to enter a verbal row with listeners, Michael Hart presents the breakdown of the news features to sort out the "why" behind these events. Coupled with sass and quick-witted repartee, Jessica Borklund offers the much-needed woman's perspective on the day's happenings.
Next from 10 until noon, you get a behind-the-scenes view of politics and news with former State Senator Scott Beason. Based on his experience in the State Senate that gives Scott a unique perspective of politics, he will lend you an insight into the oft-perceived-madness behind government doings unlike that offered by the mainstream media.
From 12 noon until 3 pm, Yellowhammer Radio's Scott Chambers and Andrea Tice talk all things Alabama. From politics to business and from sports to culture, if it has to do with the great state of Alabama, Scott and Andrea will keep you well-informed.
For your drive home, you have The Line with Andrew McLain and Jim Moore. Old versus young, Millennial versus Baby Boomer, Andrew and Jim tackle the hard-hitting issues in the world at large offering challenging perspectives from different generations.
The work day is wrapped up with The News Hour with Gena Redmond. Gena's goal is to provide you with all the information you need on all the news stories you may have missed throughout the day.
Sifting through the ever-increasing jumble of disparaging voices in the world today can leave you exhausted and eager for someone to clarify everything that's afoot in the news. Superstation 101 WYDE strives to eliminate some of the confusion with their all-inclusive look on what's happening in the world whether it's local, national, or around the globe. You don't have to be well-educated in the art of politics or news to follow along. You can get all the information you need to stay informed and to find your own voice. We're all trying to do this thing called life. With our heart for God and country, community and freedom, at Superstation 101, we just want to make it a little easier for you. Join the family and tune-in on 101.1 WYDE.
-Tori Quinn
---
Editor's Note: This article was provided by  a Yellowhammer strategic partner