'This is it': Ousted Alabama Chief Justice accepts ruling upholding his suspension, may run for Senate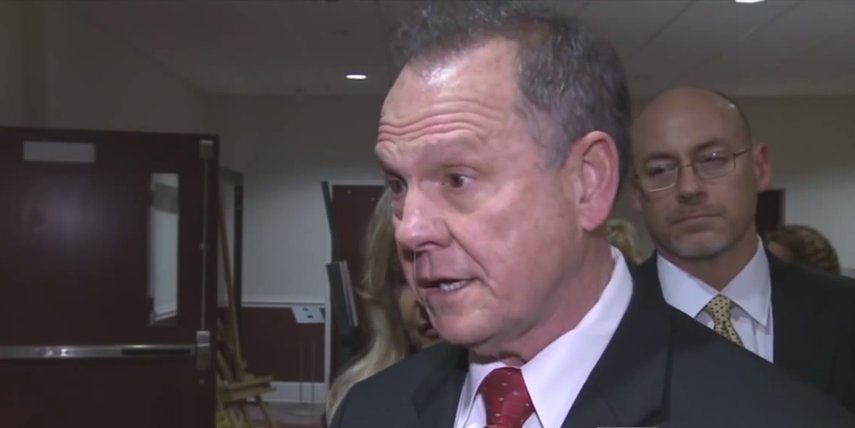 Alabama's embattled Chief Justice has announced that he will no longer fight a ruling against the controversial decision to remove him from the bench.
On Wednesday, a Special Supreme Court judicial panel upheld a decision that removed Roy Moore from the bench on September 30, 2016. He confirmed that he is unable to appeal the ruling any further.
"This is it," he said during a press conference.
The suspension ensures that Moore will never sit on the court again. The Alabama state constitution prevents people at or above the age of 70 from running for a seat on the Supreme Court. When Moore's current term expires in 2019, he will be 71.
"Some people may applaud today's decision because they oppose Chief Justice Moore," said Moore's legal counsel Mat Staver. "Many will be saddened by this opinion. No one is a winner today. Neither the people of Alabama, and especially its judges, should take comfort. The system needs to be fixed."
Moore indicated that his career as an elected official may not be over. He told reporters that he would announce next week whether or not he would seek the U.S. Senate seat that is currently held by Luther Strange.
The former Chief Justice has also been said to be mulling a run for governor in 2018.
Moore was suspended without pay for his defiance of the U.S. Supreme Court's ruling on same-sex marriage. The Alabama Court of the Judiciary found that Moore's order instructing probate judges to violate the SCOTUS decision violated judicial ethics and suspended him for the remainder of his term.
Moore was previously removed from the bench in 2003 when he refused to remove a monument of the Ten Commandments from the Alabama Judicial Building. He was re-elected Chief Justice in 2012.